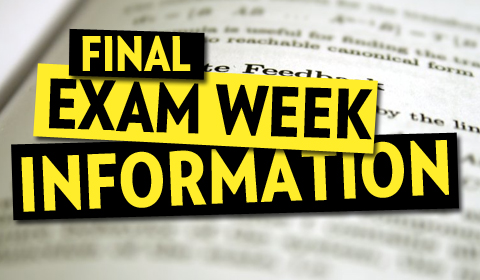 June 2022 Regents Examinations Schedule
Wednesday
June 1st

Tuesday
June 14th

Wednesday
June 15th

Thursday
June 16th

Friday
June 17th

Monday
June 20th

Tuesday
June 21st

Wednesday
June 22nd

Thursday
June 23rd

Friday
June 24th

8:00 AM

8:00 AM

8:00 AM

8:00 AM

8:00 AM

8:00 AM

8:00 AM

8:00 AM

R - US Hist. & Government

New Framework

LGI/Library

Moving Up Day - AM

Grade 8 – Math

R – ELA 11

L - ELA 9

Grade 8 – Soc. Studies

R – Algebra I

L - Stats

Grade 8 - English

R –Global History & Geography

L – Global 9




NO SCHOOL

Juneteenth
Holiday

Grade 8 - Makeups

R – Geometry

Grade 8 - Makeups

R – Algebra II

Grade 8 - Makeups

R - Physics

GRADUATION

7PM

VETS PARK

12:15 PM

12:15 PM

12:15 PM

12:15 PM

12:15 PM

12:15 PM

All Exams will be in the gym, unless noted otherwise.

Locker Clean Out

Afternoon Activities

R – Living Environment

L – ELA 12

R – Chemistry

L – ELA 10

L– Pre Calculus

R – Earth Science

NO SCHOOL

Juneteenth
Holiday

Ck. PT. B - Spanish III

Ck. PT. B - Seneca III

Graduation Rehearsal
Last day with full lunch line will be Tuesday, 6/14

June 15 through June 23 – BREAKFAST ONLY

Bagged lunches will ONLY be available for HS students who are testing AM and PM

BEGINNING WED. 6/15 through 6/23

Regular morning bus runs – Grades 4 – 12

Bus leaves at 11:20 - Regular ½ day dismissal for grades 4 – 12

Wednesday, June 15th – through Tuesday, June 25

Bus leaves at 10:10 for students in grades 8 – 12 who have taken and finished their exams

Bus leaves school at 11:20 to take students home and pick up any who have afternoon exams

Bus leaves school at 3:25 to take students in grades 8-12 home after afternoon exams

There will be a 4:30 late bus available if needed.
Need help passing a Regents Exam? Look no further - NYS Regents Review Online is a great video tool that will help you ace any exam. For each Regents exam there is a one-hour long exam review video. Some of the videos are also broken into shorter clips for those looking for help with a particular topic. The teachers involved in creating these videos formulated lists of recommended online resources for further study – check them out!The video programs are also broadcast by all New York State public television stations – check local listings for dates and times – and available through Time Warner's Video on Demand service. Speaking of dates, look for the Examination Schedule tab to find out when this year's tests will be given.
Subject Areas available are:
Commor Core ELA

Common Core Algebra I

Common Core Geometry

Common Core Algebra II

Earth Science

Living Environment (Biology)

ChemistryPhysics

U.S. History and Goverment

Global History and Geography
Regents Review Websites: