ALLEGANY INDIAN RIVER DANCERS
DANCERS PERFORM FOR SCCSD
The Allegany Indian River Dancers with guests from Thundering Waters Dance Company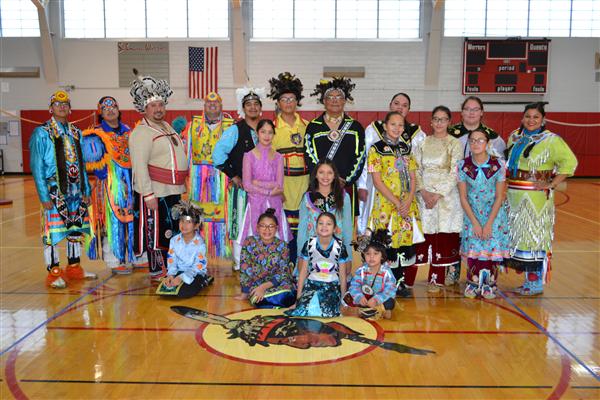 If you haven't had a chance to see these dancers perform, you should! The students and staff at the Salamanca City Central School District had the opportunity to see them perform at Prospect Elementary, Seneca Intermediate and lastly at the High School on November 21, 2017.
The Allegany River Indian Dancers are a Native American dance group that showcases the traditional songs and dances of the Iroquois. The general performances incorporate many aspects of Native American culture. The Seneca language and culture pertaining to the origin of the songs and dances are shared in the program narratives.
All performers wear traditional Native American regalia. All the music is performed live.
Some of the highlights of the show include the Iroquois Smoke dance, a very fast contest dance. The Hoop dance is also featured. The dancer uses hoops to make various designs and shapes to represent birds, animals and themes from nature in a story telling dance.
The Allegany River Indian Dancers have performed at colleges, museums, powwows, and festivals since the mid 1980's. They have travelled all over the U.S., Canada and have even travelled to Germany.
The video will be uploaded and added Check our Facebook page for details.
ALLEGANY INDIAN RIVER DANCERS W/ THUNDERING WATERS DANCE CO AT PROSPECT ELEMENTARY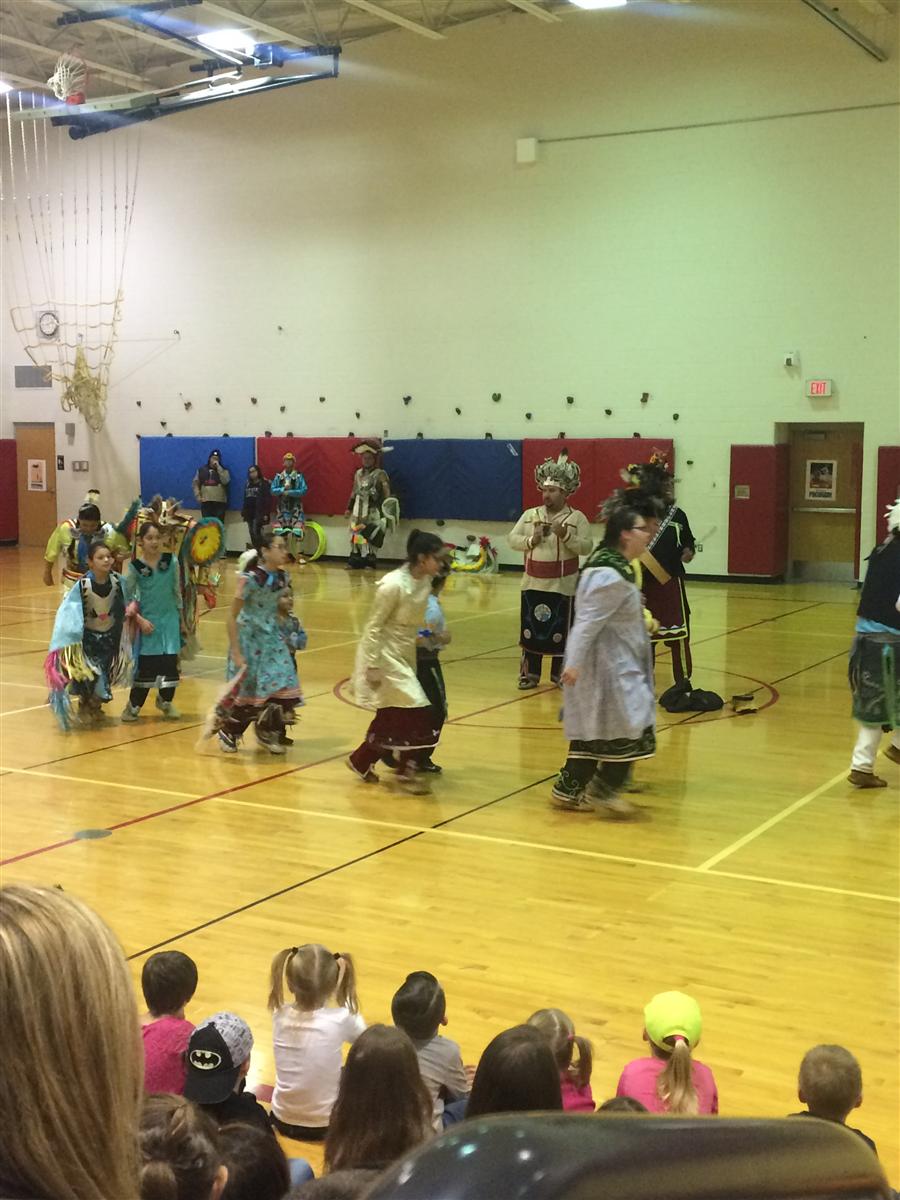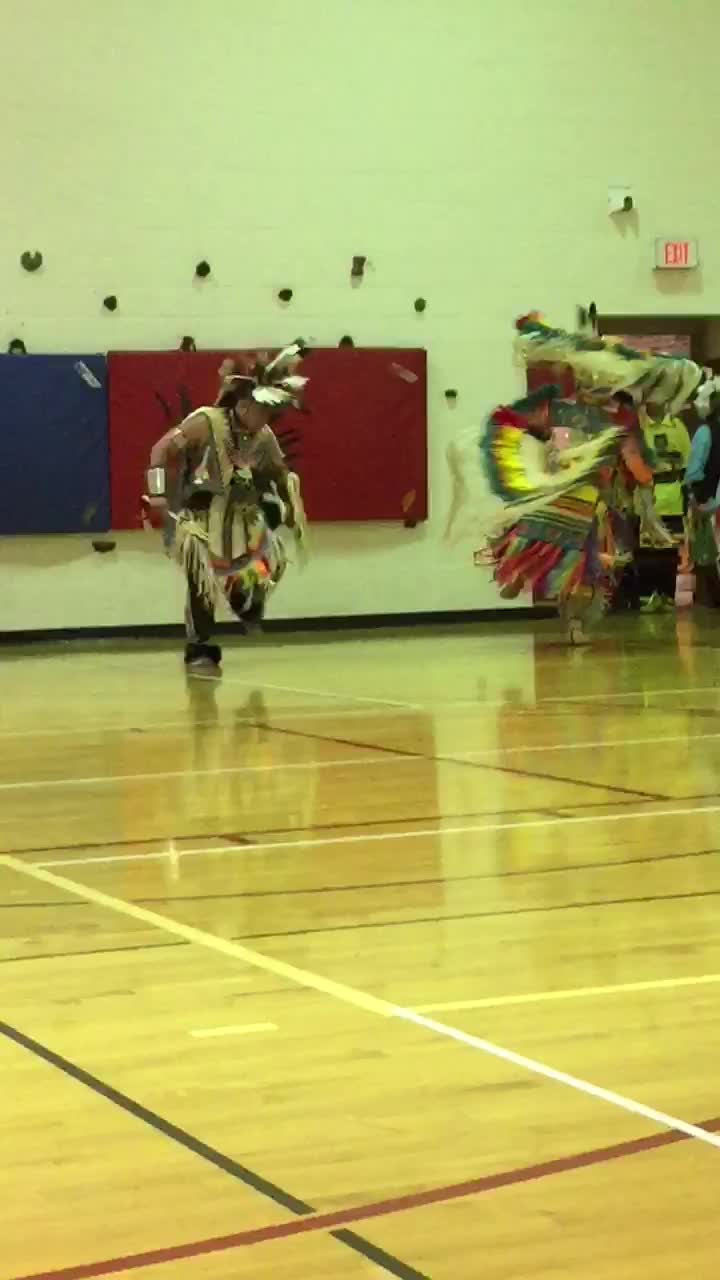 AIRD Performs at Prospect 2
AIRD Performs at Prospect 1
ALLEGANY RIVER INDIAN DANCERS WITH GUESTS FROM THUNDERING WATERS DANCE COMPANY - HS