SCCSD - Student Change of Address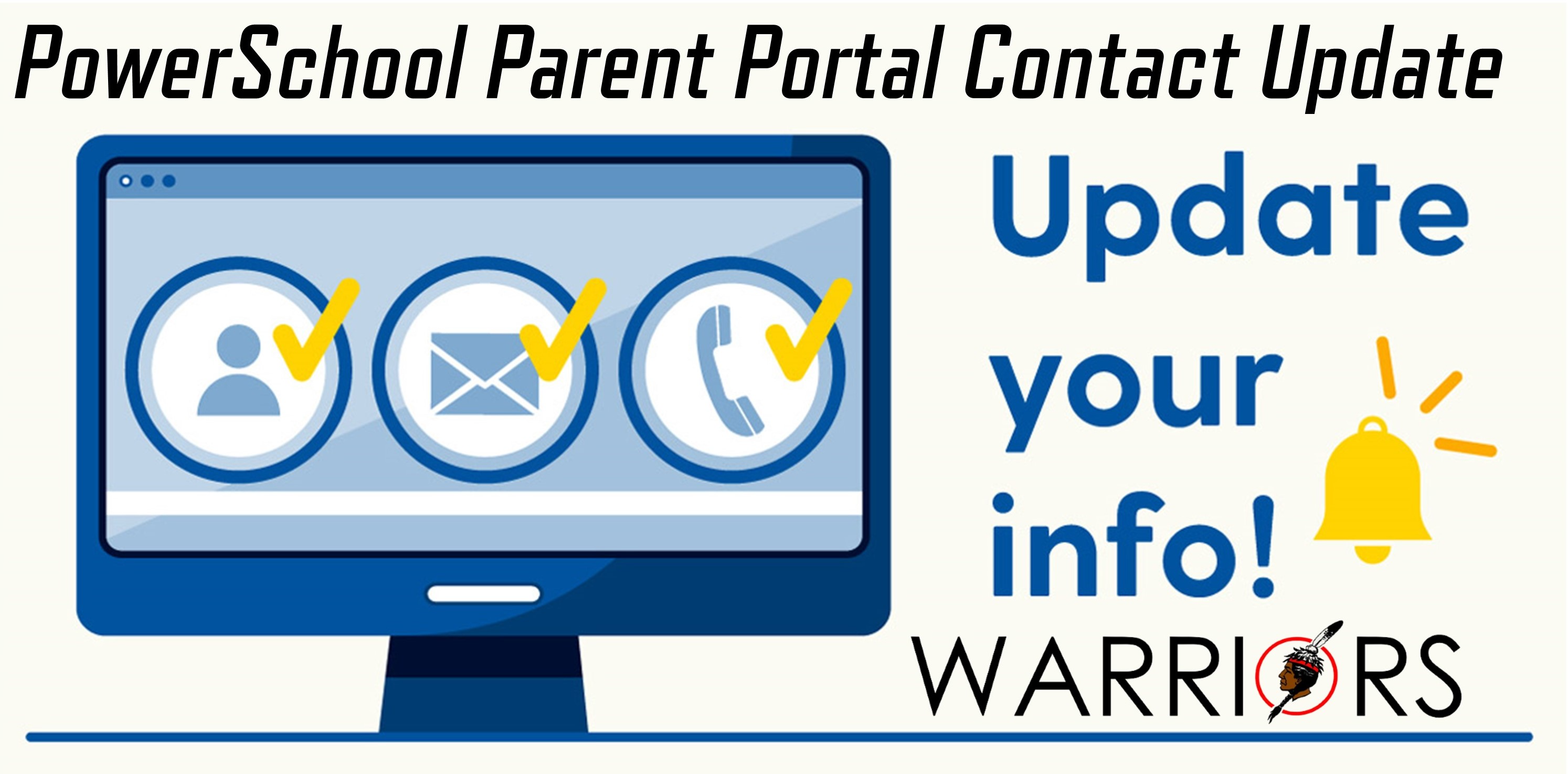 The Salamanca City Central School District is happy to announce the availability to change your students address, phone number and emergency contact information online through our secure PowerSchool Parent Portal. Parents will have the ability to log into their parent portal account and make changes to their student(s) address, phone number, parent email address as well as emergency contact information (with valid proof uploaded).
This will simplify the process and have less room for error.
Has Your Address Changed?
You can make the change by icon below and signing into your Parent Portal account.
-OR-
By calling 716-945-5142, Prompt 1 to speak to Orianna Osgood to ask any questions you may have regarding the change or to schedule an appointment to bring in your address change documentation.
If you do not have a parent portal account or need help accessing, please contact Levi Sponeybarger at 716-945-2400 Ext. 5552 or LSponeybarger@salamancany.org
Once logged into the Parent Portal complete the following steps to change your students address:
From the left menu bar, click the Forms button

Under the All Forms Section scroll to the bottom under Returning

Click the R2 Student Change of Address Link

Be sure to list any additional students the address change affects

Update your address on the form

Before submitting, be sure to upload your proof of address - you'll need to upload 2 proofs of address from the list.

Click Submit.
You are required to provide two proofs of residency documents for the student's new residence within the boundaries of the school district. (If the address is NOT within the school boundaries, please contact 716-945-5142 and use option #1).
Documents Accepted:
Rental/Lease Agreement signed within the last year

Mortgage Statement

Real Estate tax bill from current calendar year

Letter of Residence form (used if you do not have a lease or live with friends or relatives), include names of all persons living in the household
Additional Proof of Residency:
Documents can include:

Photo ID with new Address

Utility turn on notice with name and address

Letter or piece of mail coming to the new residence with your name and address.
**You can take a photo of these documents and attach through the PowerSchool Parent Portal.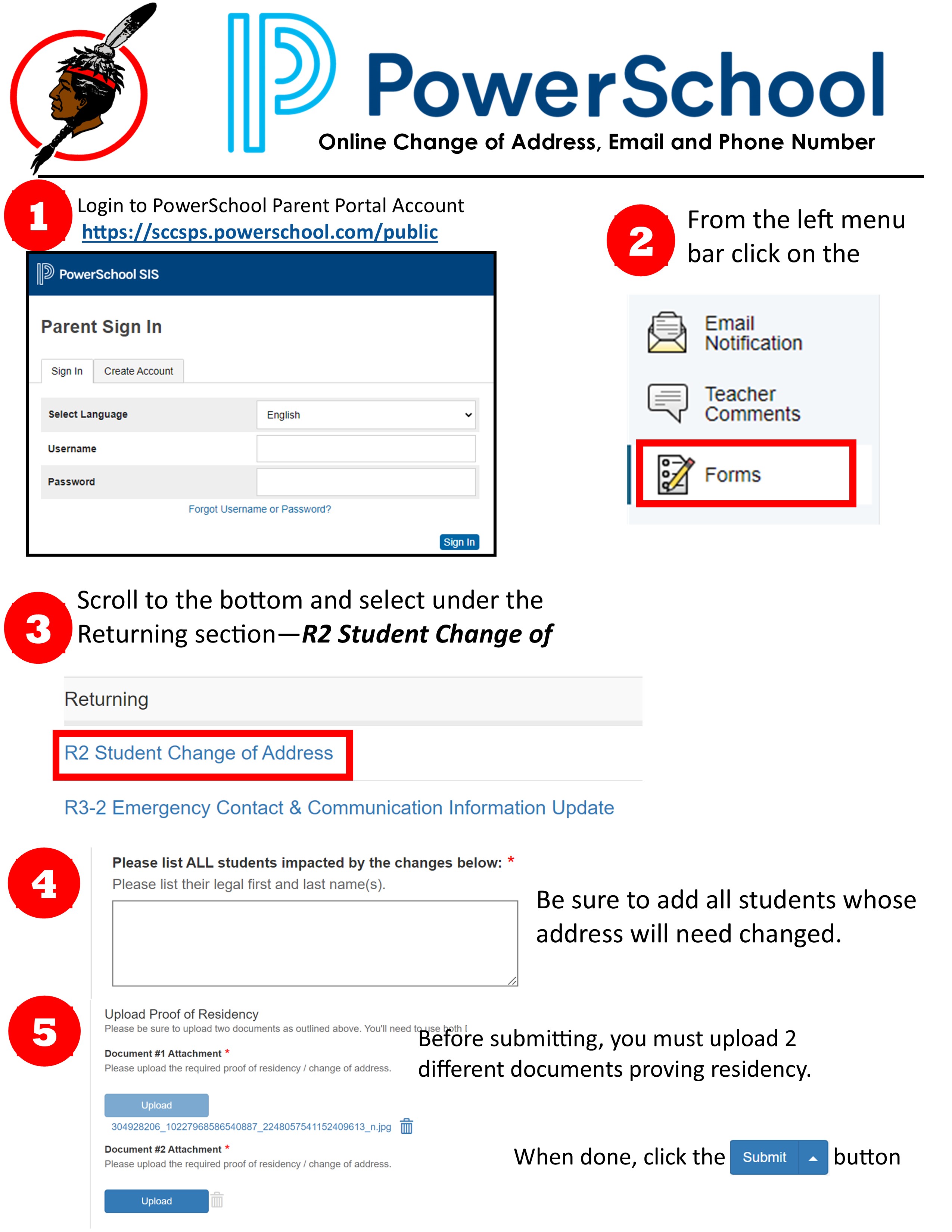 Emergency Contact Update:
To ensure we have the correct emergency contact information for your students, please select the R3-2 Emergency Contact & Communication Information Update link
Verify all information is correct. If any contacts need updating, click the yes button and select which contact (or both) to update. Make the updates and click the submit button.