2017-2018 ATHLETIC AWARDS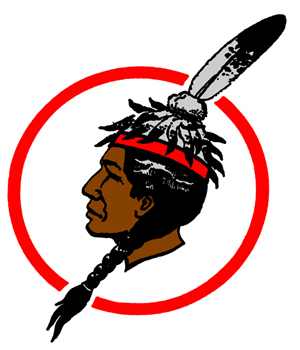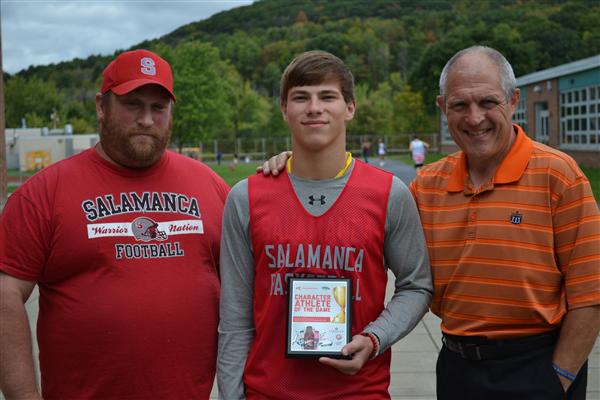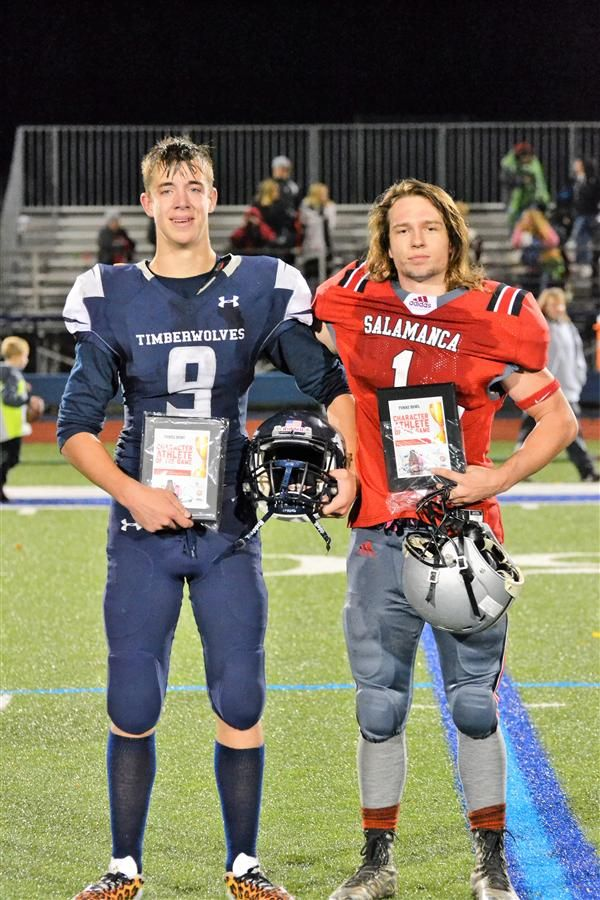 Jeremiah Shoup - Character Athlete of the Game (Catt/LV October 26, 2017)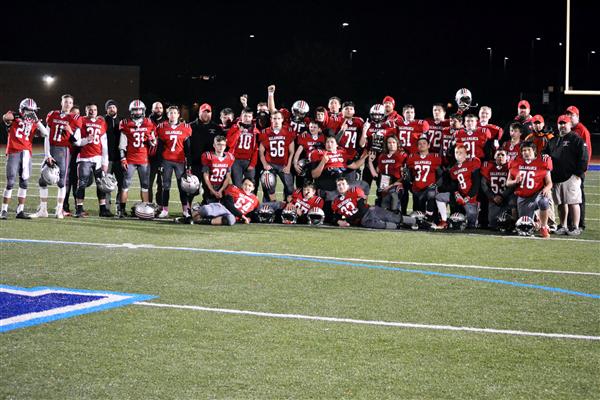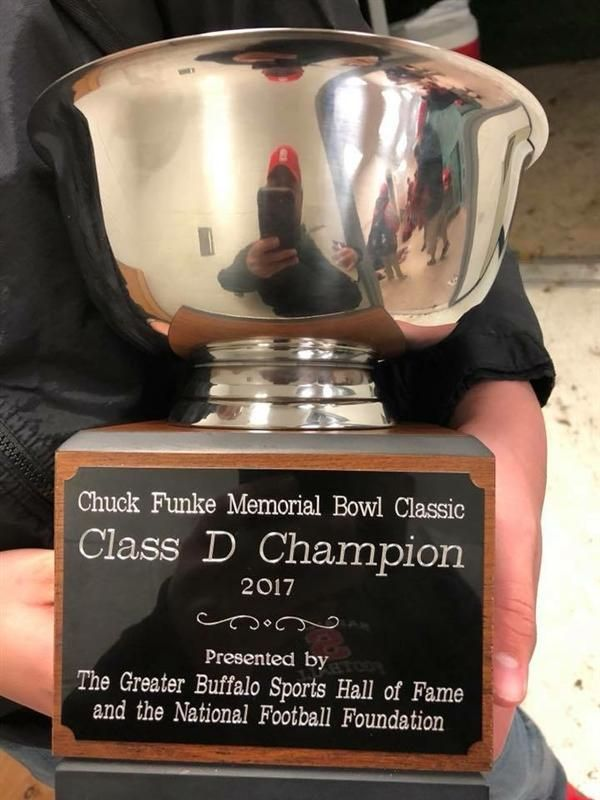 Salamanca Warriors - Class "D" Champions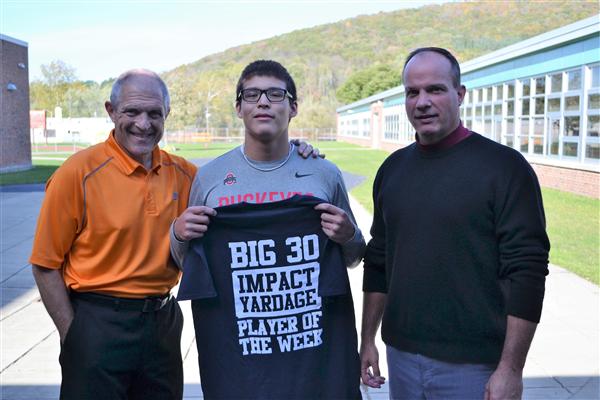 Ira John - Big 30 Impact Yardage - Player of the Week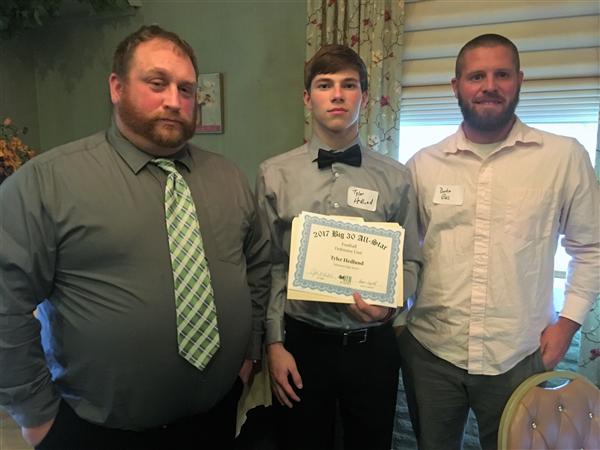 Tyler Hedlund - BIG 30 - Safety
Girls Swim: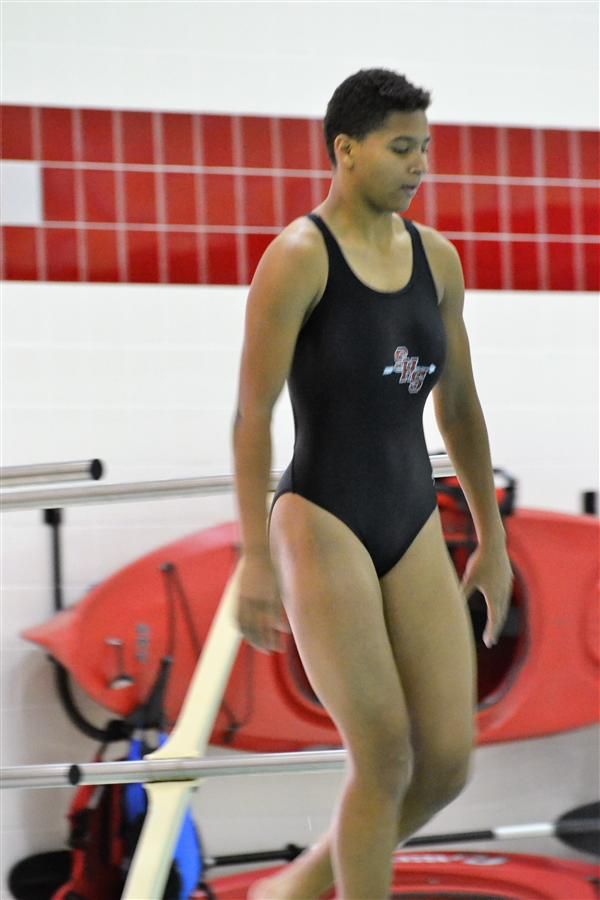 The Original record was by Kelly Andrews in 1989 at 212.00, Lindsey Forthman broke it in 2012 with a score of 220.12, and Mushirah broke it with a 227. This is not a specific dive, however, you get your total from the combination of 6 dives. It was also the first time Mushirah threw a back double, and a reverse double. She had only learned those dives a few days before, and fearlessly competed with them. Mushirah has the drive and determination to complete anything she wants. Mushirah has worked very hard with finesse and increasing her degree of difficulty in her dive selection and it has paid off. She is throwing reverse 2 somersaults. Back 2 somersaults, Inwards 1 ½ and front doubles. Each with degree of difficulty of a 2.2 or higher. She is an easy athlete to coach, as she has great kinesthetic sense of where her body is in the air. She also has the desire to challenge herself and be a risk taker by learning these very difficult dives. She is competing at the CCAA championships on Thursday beginning at 3:30 in Olean along with teammate Kam Cook for an 11 dive competition. She is also qualified for the Section 6 Championships as well next Thursday.
Mushirah was also selected as the Athlete of the Week by the Olean Times Herald.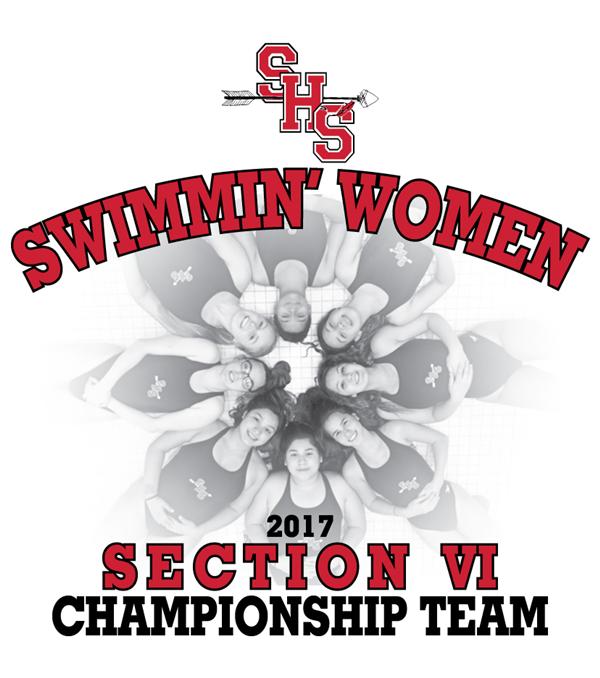 Our Swimmin Women will compete at Sectionals on Wednesday at Erie Community College. We'd like to wish them Best of Luck. Athletes competing are:
Athletes competing are:
Marijayne Schwartz, Rochelle Bish, Kamryn Cook, Jayla Rasha, Mushirah Sheppard, Kaihalla George, Jordan Ray, Emma Brown.
Salamanca Warriors Varsity Football Awards Banquet: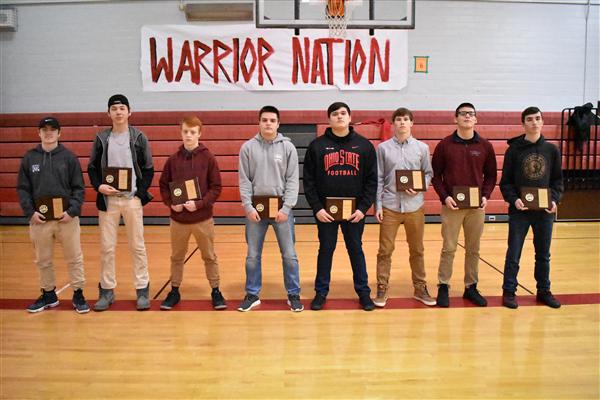 Dylan Wheeler - JV Most Improved, Ira Snyder - JV Defensive MVP, Zach Helms - Most Improved, Braden Siebert - Kyle Scott Whistleman Award, Leland John - Unsung Lineman, Tyler Hedlund - Defensive MVP, Ira John - Offensive MVP, Lucas McKenna - JV Offensive MVP
WINTER SPORTS
Boys and Girls Bowling celebrated and recognized the Senior Athletes for the 2017-2018 season.
Dakota Ercolani, Austin Reyes and Carson Hoag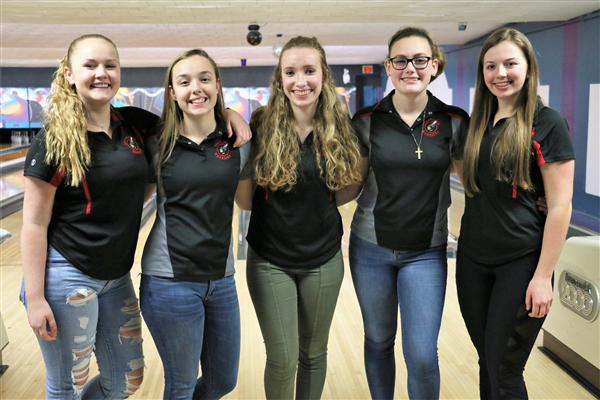 Marihayne Schwartz, Anna Collingwood, Savannah Wujastyk, Emily Griffin, McKenzie Rider
Bowling End of Season Awards Banquet: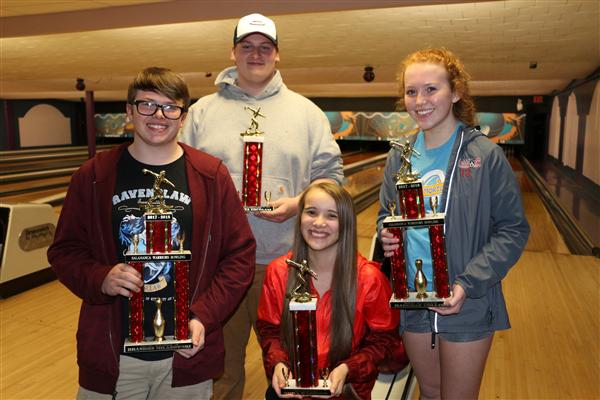 L to R: Brandon Milanowski, Boys MVP (189 average); Dakota Ercolani, Boys Sportsmanship Winner; Nora Warrior, Girls Sportsmanship Winner; Maeghan Collins, Girls MVP (142 average)
Congratulations to the Girls Bowling Team: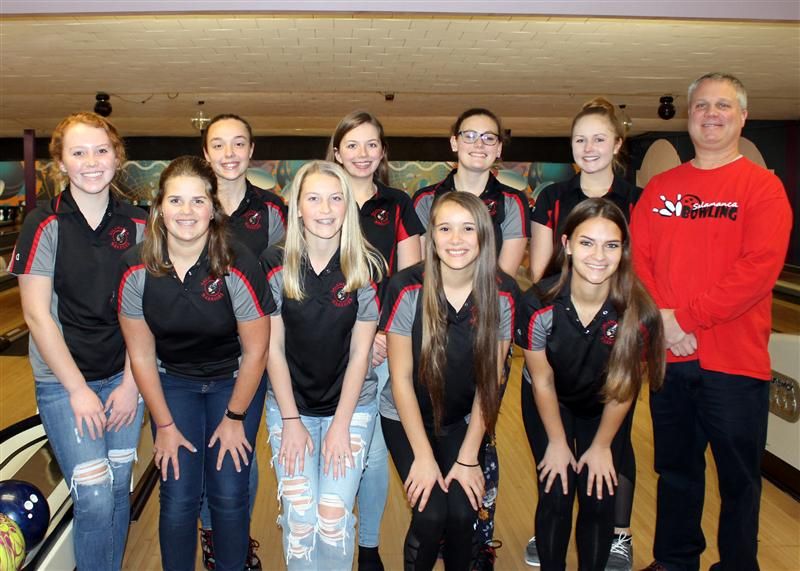 They have been recognized as a NYSPHSAA Scholar Athlete Team for the 4th consecutive year. Their Team GPA was a 94.8%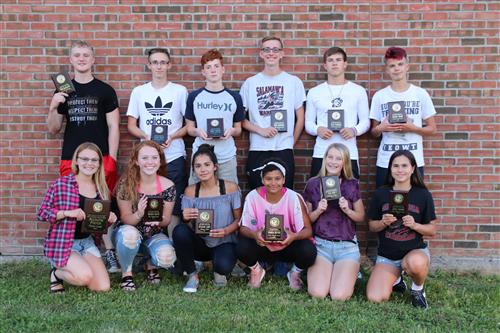 Congratulations to the Warrior Track & Field Athletes for an outstanding season. This years awards were presented to:
First Row: Michelle Pierce – Coaches Award, Maeghan Collins – Most Dedicated, Ryleigh John – Unsung Hero, Mushirah Sheppard – MVP, Aly Hill – Unsung Hero, Jayla Rasha – Most Improved. Missing from Photo: Hayli Wilson – Rookie of the Year.
Second Row: Seth Bocharski – Unsung Hero, Caleb Reed – Most Dedicated, Hunter Yaworsky – Rookie of the Year, Kohl Ambuske – Co MVP, Tyler Hedlund – Co MVP, Xzavier Small – Most Improved.
2017-2018 ATHLETIC AWARDS: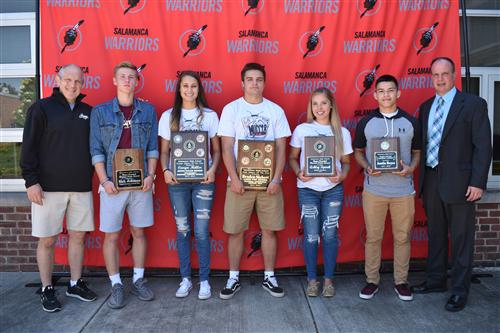 Congratulations to the 2017-2018 Athletic Award Winners:
Nicholas Johnson - Roger Crandall Warrior Pride Award, Caryn Miller - Anita Oyler Female Athlete of the Year Award, Braden Siebert - Louis C. Foy Male Athlete of the Year Award, Ashley Siperek - Roger Crandall Warrior Pride Award and Austin Reyes - Harry Nelson Baseball Award.
Thank you for being a true Warrior and your dedication to Salamanca Athletics!
2017-2018 Three Sport Athletes:
| | | | | | | | | | | | | | | |
| --- | --- | --- | --- | --- | --- | --- | --- | --- | --- | --- | --- | --- | --- | --- |
| | | | | Crouse-Ruiz, Lauren (2017) | | | | | | | Schwartz, Marijayne (2018) | | | Wujastyk, Savannah (2018) |
| | | | | | | | | | | | | | | |
| | | | | | | | | | | | | | | |
| | | | | | | | | | | | | | | |
| | | | | | | | | | | |
| --- | --- | --- | --- | --- | --- | --- | --- | --- | --- | --- |
| | | | | | Milanowski, Brandon (2017) | | Sheppard, Mushirah (Letter 2015) | | Stewart, Elizabeth (Letter 2016) | Warrior, Nora (Letter 2015) |
| | | | | | | | | | | |
| | | | | | | | | | | |
| | | | | | | | | | | |
| | | | | | | | |
| --- | --- | --- | --- | --- | --- | --- | --- |
| | Blakesslee, Justin (2018) | | | | | | |
| | | | | | | | |
| | | | | | | | |
| | | | | | | | |