Salamanca City Central School District
Athletic Facilities
Salamanca's athletic facilities are second-to-none in New York State, and some of the best for any public school in the Northeast.
Highlighted by the $17 million renovation to Veterans Memorial Park, our outdoor complex features 250,000 square feet of turf, making it the largest turfed athletic surface in the state. The complex also features New York's biggest high school scoreboard, state-of-the-art locker rooms and concessions, two dedicated press boxes, and two enclosed box lacrosse fields, lined for both US and Canadian competition. The fields also boast a multi-faceted lighting system used by many professional sports teams.
Following the renovations to Veterans Memorial Park, the district is also updating its outdoor facilities on the 50 Iroquois Drive campus to include an additional all-turf soccer field, outdoor track, turf practice fields, and a brand new outdoor tennis facility.
For more information on our facilities, or to inquire about usage, call (716) 945-2404.
50 Iroquois Drive Campus Facilities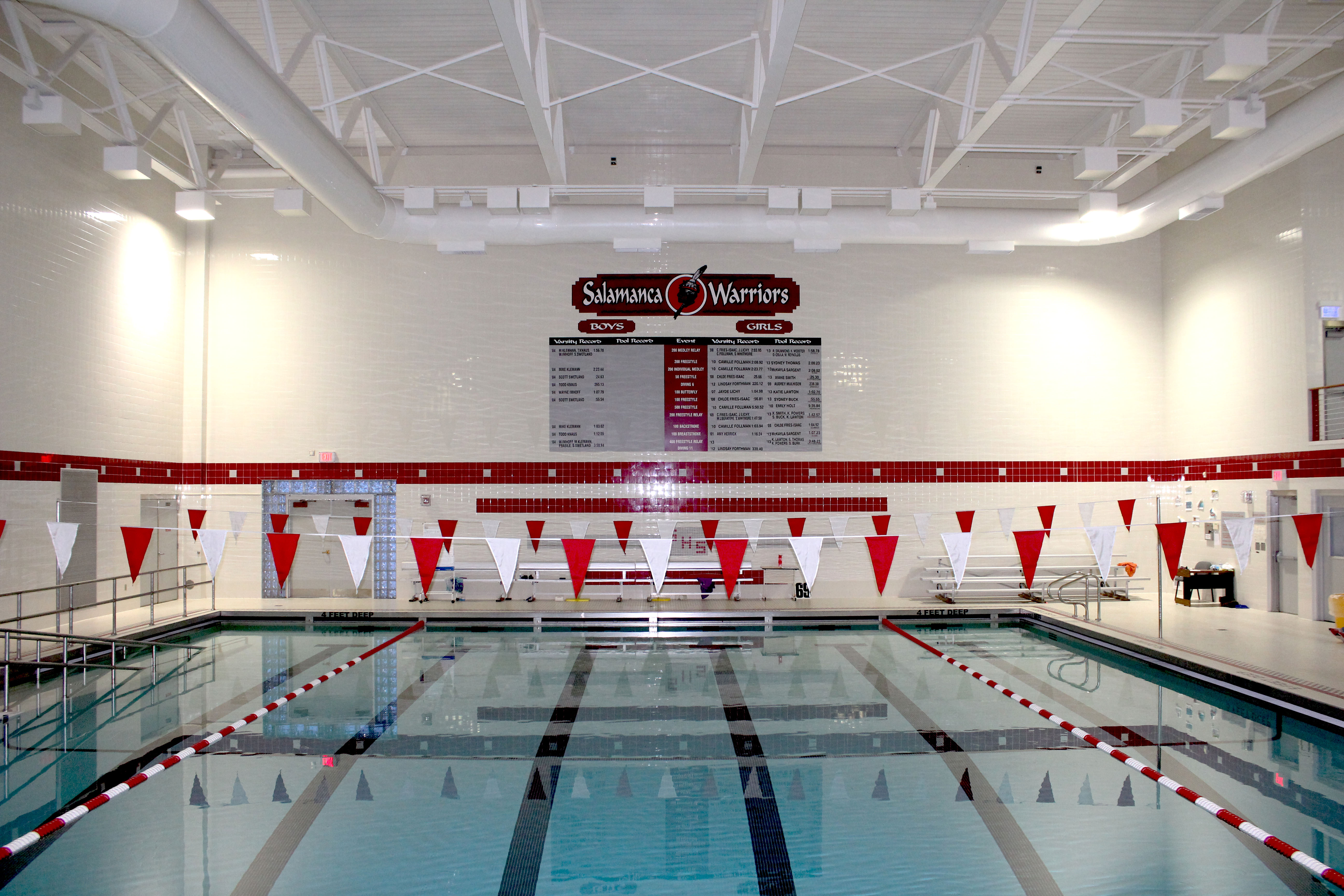 Home to the "Swimmin Women" Varsity Swim team, the The High School Pool is located at 50 Iroquois Drive, Salamanca, NY 14779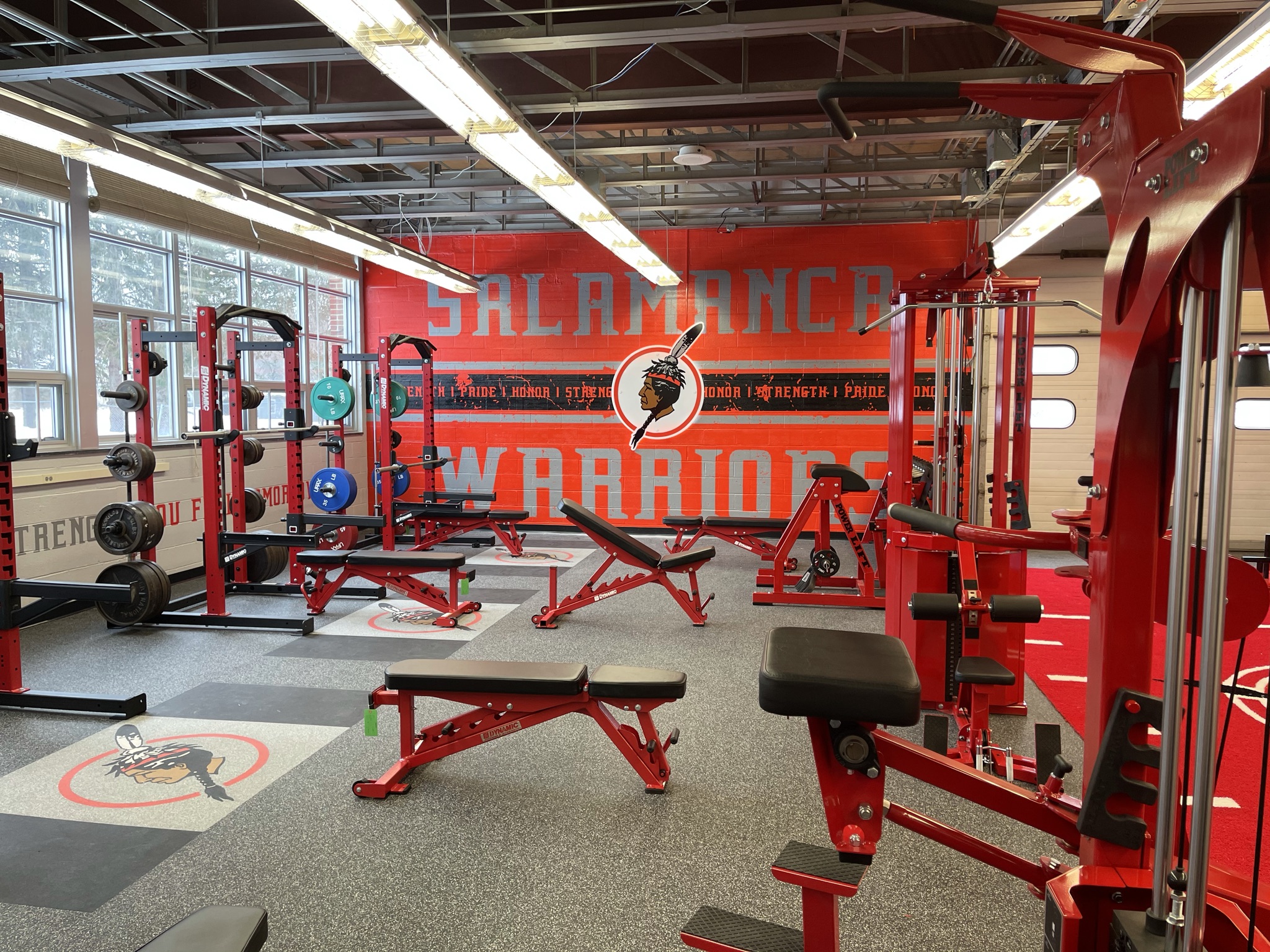 The renovated Weight room offers students and staff a new training facility.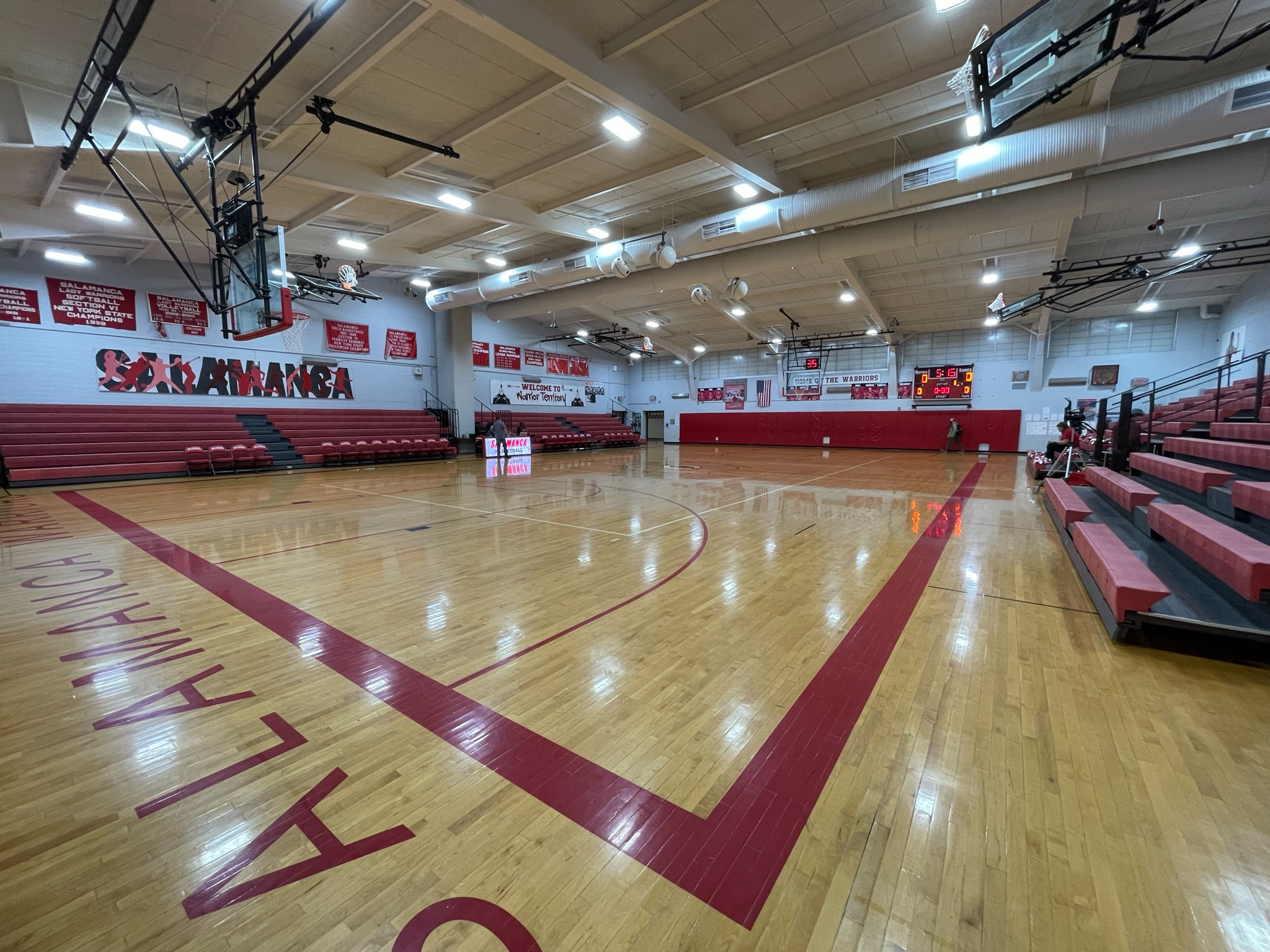 Home to the Boys and Girls Basketball program, along with the Wrestling team and the Girls Volleyball team, the high school gym is located at 50 Iroquois Drive, Salamanca, NY 14779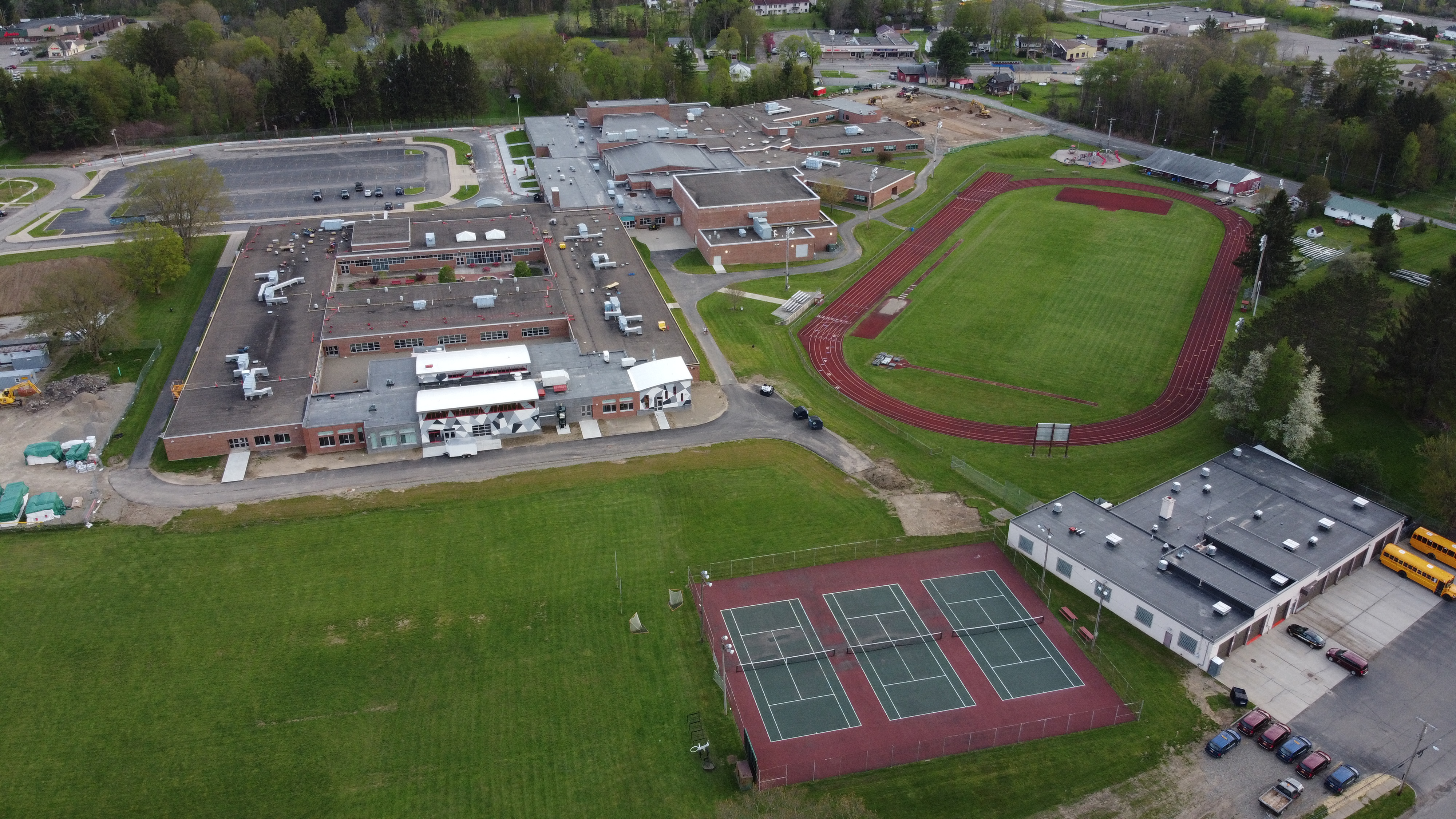 The District has three tennis courts that will get renovated in the Spring of 2022. The current courts are located on Front Ave next to the SCCSD Bus Garage.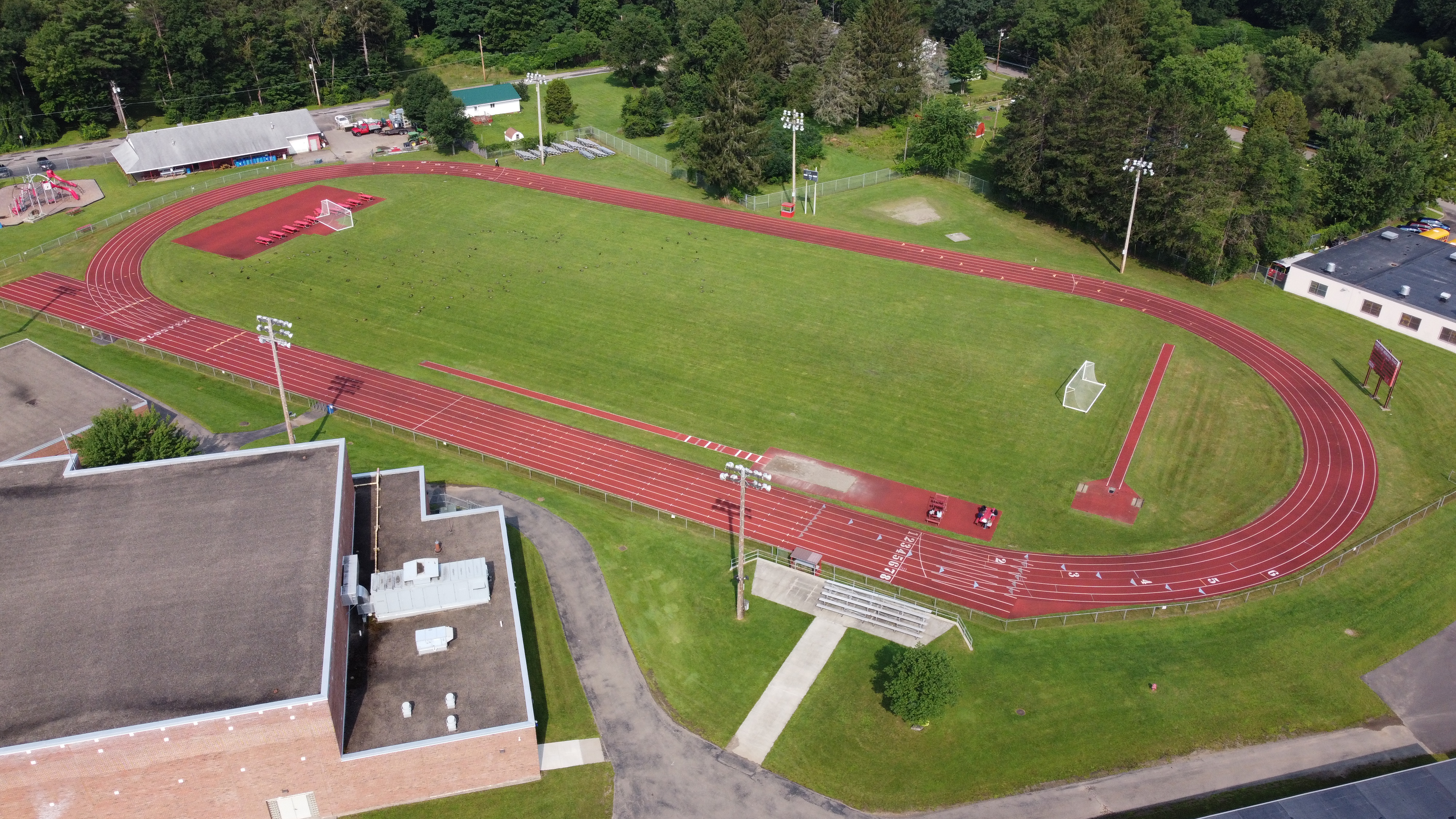 Home to the modified soccer teams as well as the Track & Field teams, the soon to be updated facility is located on Fern Ave, Salamanca, NY 14779. The facility is also accessible from 50 Iroquois Drive.
Veterans Memorial Park Facilities
526 Boad Street, Salamanca, NY 14779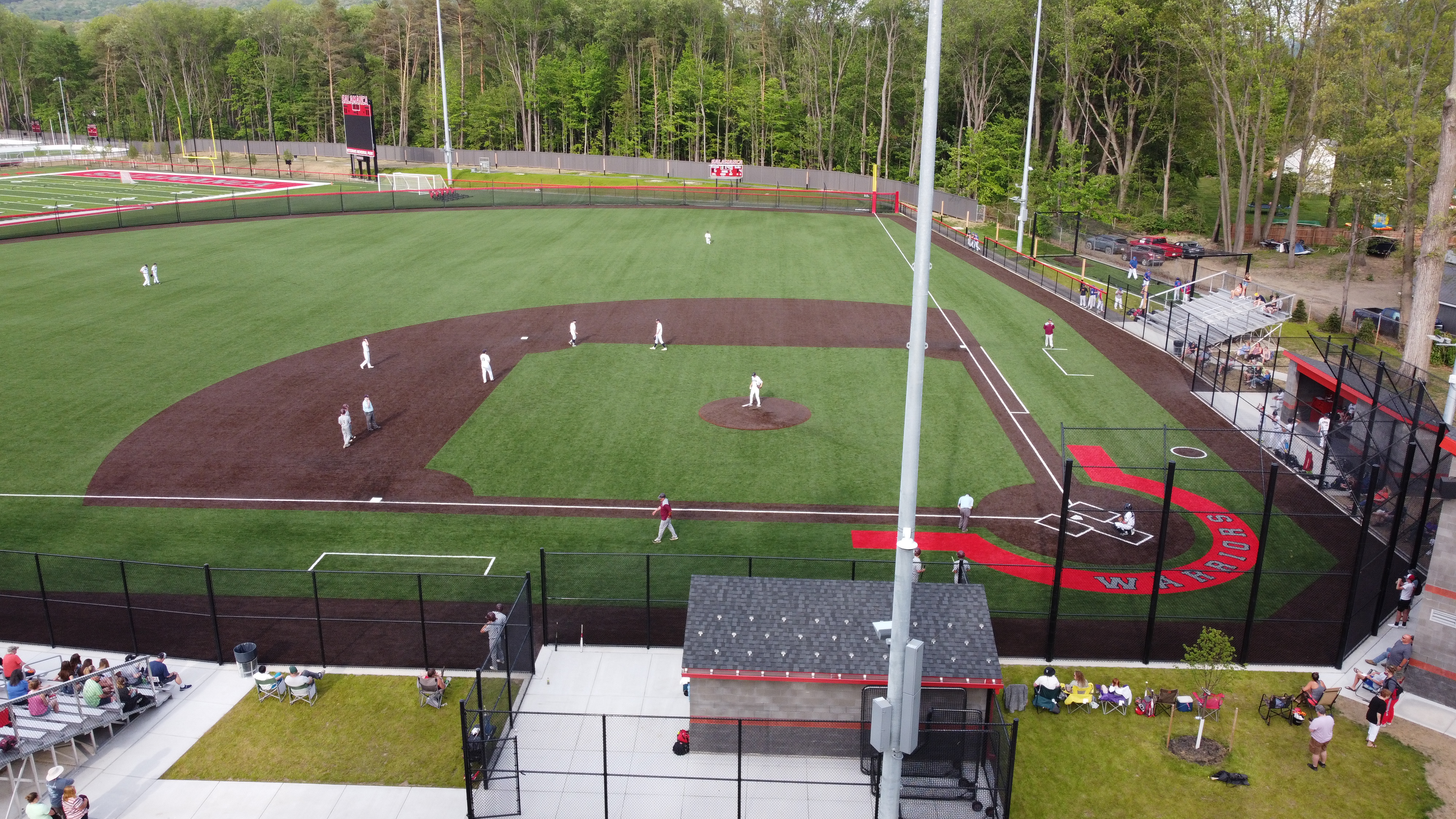 Home to Warrior Baseball, the newley renovated turf baseball field equipped with state of the art lighting, dugouts, pressbox, concessions and team/locker rooms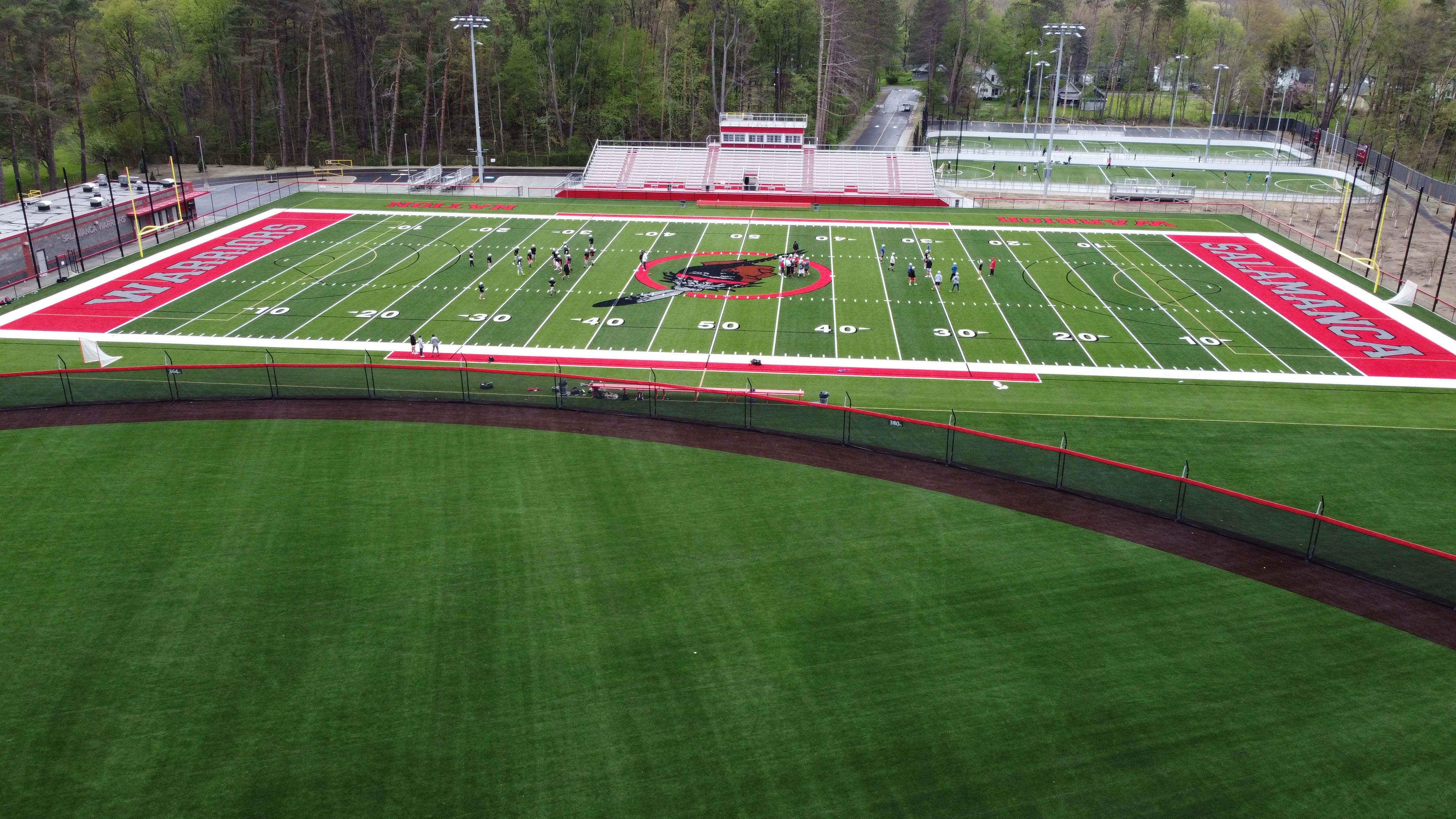 Home to Football, Boys and Girls Soccer as well as Boys and Girls Lacrosse the newly renovated state of the art turfed multipurpose field is equipped to handle all activities featuring the "Jumbotron" and state of the art lighting. There is additional parking off Front Ave.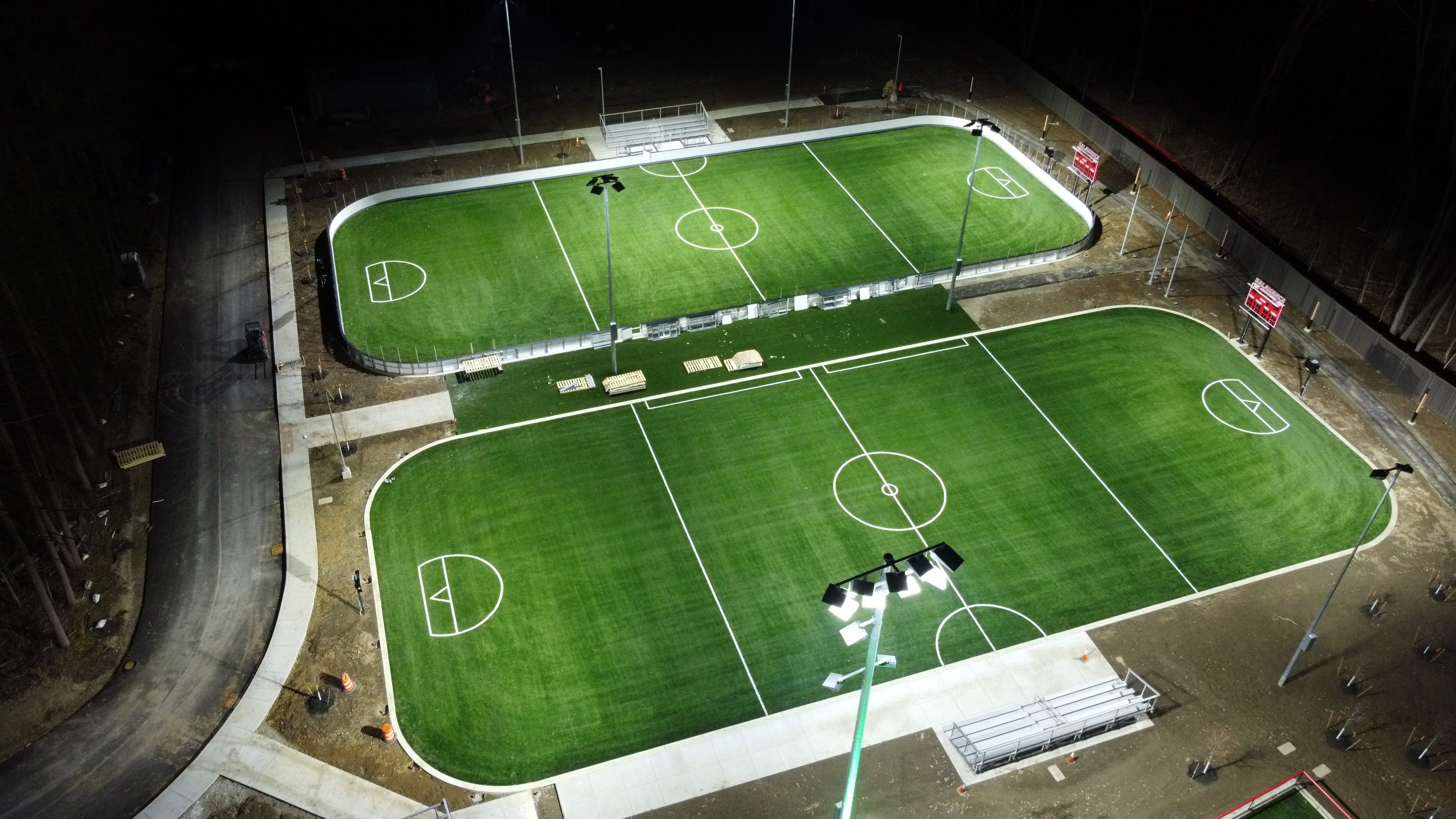 Vets Park features two box lacrosse fields both equipped with their own scoreboard and sound sytem, with additional parking from Front Ave.
Prospect Elementary School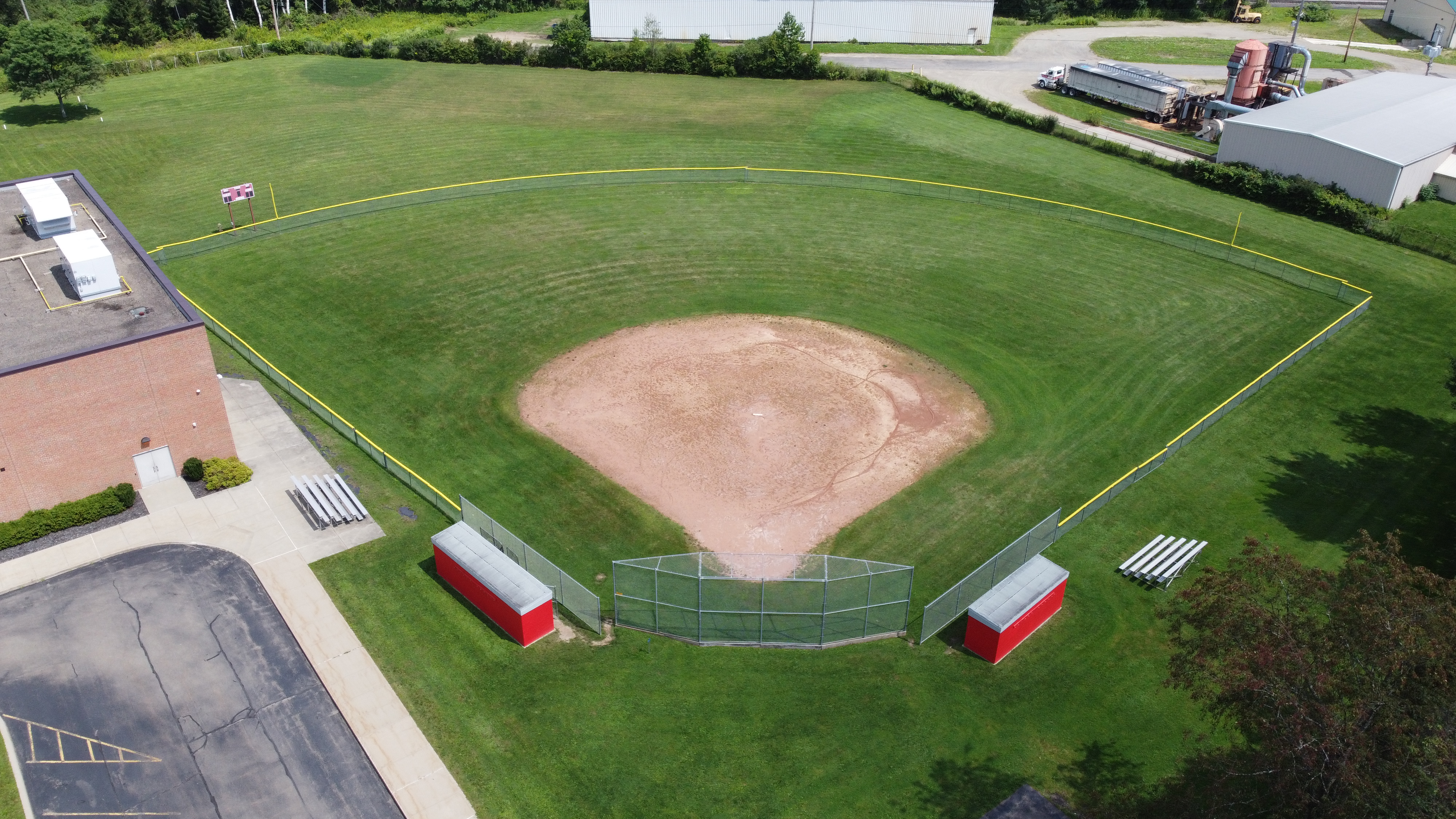 Home to the Lady Warriors Softball teams, the field is located at Prospect Elementary School - 300 Prospect Ave., Salamanca, NY 14779.