MEET THE ATHLETIC TRAINER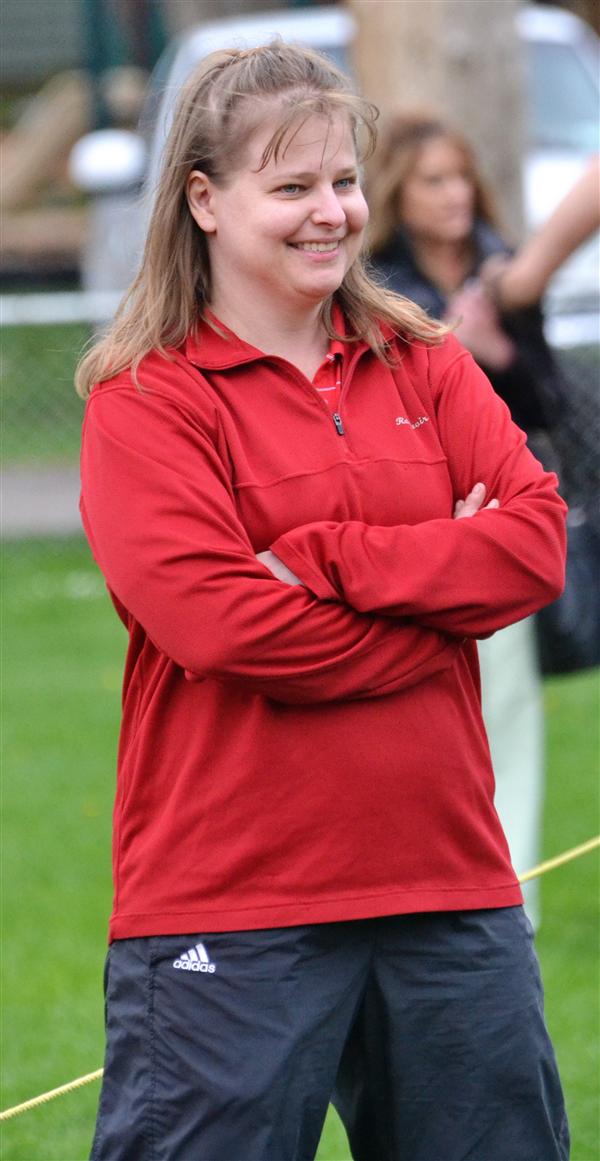 Mrs. Sue Hannon
A little about Sue:
Sue is dedicated to Salamanca CSD along with working for Franklinville, Catt-LV but has worked in the Olean, Allegany-Limestone, Bolivar-Richburg, Bradford, Dunkirk, Chautauqua Lake and Falconer School Districts.
What I like about my job is working with the kids and helping them succeed in athletics and their education, being a resource they can come to with questions not only about injuries and the rehabilitation process, but also careers in health care, and of course, having the best seat in the house at games and being right on the sidelines. The best part is when you see an athlete get back into the game after a lengthy rehab process and being successful.
I was looking at sports medicine as a major, but not to be a physician. We had no exposure to athletic training when I was in high school. As a gymnast, I had a pretty bad ankle sprain that kept me out for 5 months. Until I went to a doctor who gave me exercises to strengthen and rehab the injury, I had no idea this even existed. When looking at schools, BGSU said they had Athletic Training. I asked what that was.....they said same as sports medicine. It was the only school I applied to and it was a perfect fit. I had the opportunity to work with Division I athletes, several different high schools in the Toledo area, and the Toledo Storm hockey team as a student.
BS-Education/Athletic Training-Bowling Green State University
MS-Exercise Science-California University of Pennsylvania
Certified by National Athletic Trainers Association Board of Certification
NYS Department of Education-Athletic Trainer
Commonwealth of PA-Athletic Trainer
Certified Strength and Conditioning Specialist from National Strength and Conditioning Association.
Performance Enhancement Specialist from National Academy of Sports Medicine
National Athletic Trainers Association member for 18+ years.
20+ years of experience with Division I and Division III NCAA collegiate athletics, National Junior College Athletic Association athletics, numerous high school programs in Western NY and PA, as well as working in non-traditional athletic training settings, including Industrial Athletic Training.
Medical Coordinator for Olean Gus Macker 3 on 3 basketball tournament.
Athletic Trainer for Franklinville Youth Football program.
Athletic Trainer for Cattaraugus County IABBO Holiday classic tournament.
Volunteer with the National Athletic Training Association