Dear Warrior Nation,
On Tuesday, March 16, 2021 from Noon to 9 pm in the Salamanca High School Gymnasium, the community will have an opportunity to cast a ballot on a resolution to permit the District to purchase three (3) parcels of land and enter into a lease with the Seneca Nation. The three (3) properties are located at 90 Fern Avenue, 635 Front Avenue and the vacant parcel of land adjacent to 635 Front Avenue (next to the bus garage). The lease agreement is for the property next to 413 Front Avenue (adjacent to Vet's Park).
These property purchases come with NO TAX INCREASE to the District residents. The purchase of these sites will be funded from existing, budgeted District reserves. The respective costs for the purchases are:
90 Fern- $75,000
635 Front- $89,900
Vacant Land
(next to 635 Front Ave)- $35,000
Vacant Land
(next to 413 Front Ave)- $ 918 (estimated/year lease payment)
The development of these sites may be included in existing voter approved capital projects (Spring 2018). Site development of these properties would be to further enhance the Main Campus fields, add parking, expand bleacher capacity and concession/lavatories at 50 Iroquois Drive. Additional information can be found at www.salamancany.org by clicking on the link for March 2021 Property Referendum.
Voter Registration is set from February 16, 2021 from 8 am to 3 pm. To register or request an absentee ballot, please call Janet Kock, District Clerk at 945-2400 x4025. Enrolled Members of the Seneca Nation may vote as an enrolled Seneca on the day of the referendum by using the rolls of the Nation Clerk. Individuals may also register to vote through the Cattaraugus County Board of Election.
To vote in the referendum, you must:
Be a registered voter (any one of these entities: District Registration or Nation Roll or County Board of Election) on or before February 16, 2021
Be 18 years old on the day of the vote
Be a resident of the District 30 days prior to the vote.
COVID protocols will be in effect to protect voters and poll workers. Please wear a mask, enter via the designated entrance (at the flagpole) and safely socially distance.
We look forward to seeing you at the polls or via absentee ballot.
Sincerely,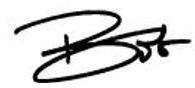 Robert J. Breidenstein
Superintendent