Dear Warrior Nation,
The District continues to actively monitor our COVID cases, instances of quarantine as well as staff and student absences. It should not come as a surprise to our community that each of these categories of concern are growing at an alarming rate. Salamanca SSCD is in the same boat as other districts, businesses, and municipalities.
On Thursday and Friday, we identified:
a 26% (Thursday) and 25% (Friday) student absenteeism rate

faculty and staff absences have been 66 (Thursday) and 64 (Friday)

58 individuals (students and staff) absences are directly attributable to a positive COVID diagnosis.

These rates are the highest they have been since March 2020
There is some good news. The instances of illness are not translating to severe COVID reactions. The CDC has provided revised guidance to shorten the quarantine period for essential workers, of which school personnel are designated. Co-curricular activities (clubs and sports) seem to have lower COVID positive rates.
There is regrettably some bad news also. There is clear evidence of in-school transmission. We know the Omicron variant is quite virulent and transmissible. We have reached the point where I cannot in good conscience or fidelity say we can safely and properly implement our in-person academic programs during the regular school day.
Consequently, Salamanca CCSD will transition to remote instruction on Monday, January 10-Wednesday January 12. All staff should report on Monday.
I will re-evaluate if school can safely resume in-person instruction for a portion of next week by 11 am on Tuesday. During our remote period, Food Service will continue daily. Vocational students and out of district special education student placements will be transported daily. Clubs and sports will continue during the remote period following our previously announced protocols (participants must be rapid tested during shut down and spectators will be limited). Prospect Elementary Students will have a material drop off Monday (mid-day).
Lastly, our goal is to return to in-person or a hybrid instructional model as soon as it is safe to do so. Please be safe, follow the guidance and if you feel sick, please stay home until you are symptom free.
Sincerely,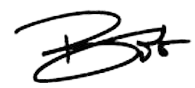 Robert J. Breidenstein
Superintendent