Request for Contributions
For the last year, the Native American Curriculum Team has been working on a set of Indigenous Studies Standards as a baseline describing which parts of Onöndowa'ga:' history, language and culture can and should be integrated into the NYS curriculum.
We have worked with the Indigenous Studies Committee and local experts to develop the current draft. We are now in the public comment and contribution phase of development. We are looking for recommendations and comments about the standards before we move into the approval phase. Teachers, staff, students, community members and any other interested parties are encouraged to participate. In fact, without you this doesn't work.
If you are interested, please follow this link https://www.salamancany.org/o/nasc/page/native-american-curriculum-resource-hub
Click on the "Indigenous Studies Standards" tab, read and analyze the documents, and then post your comments on the form that reads "Share Your Comments Here."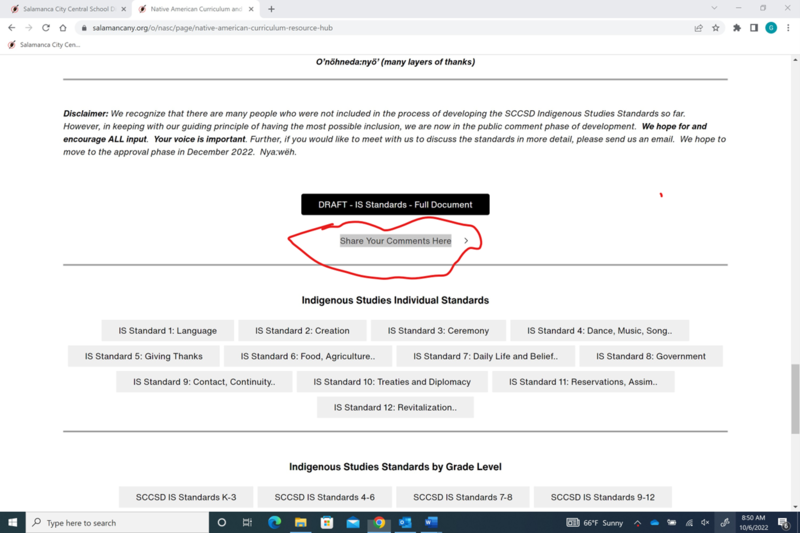 All of the comments will be read by the Native American Curriculum Team and only us. Our hope is for substantive comments without online discussion. If you would like to have a more detailed discussion, please do not hesitate to contact us. The new and best email is Nact@salamancany.org