FOOD SERVICE CONTINUITY PLAN UPDATE! Beginning Friday, we are working with the Food Bank of WNY to begin the Backpack Food program. Details:
https://bit.ly/2KrUZ0U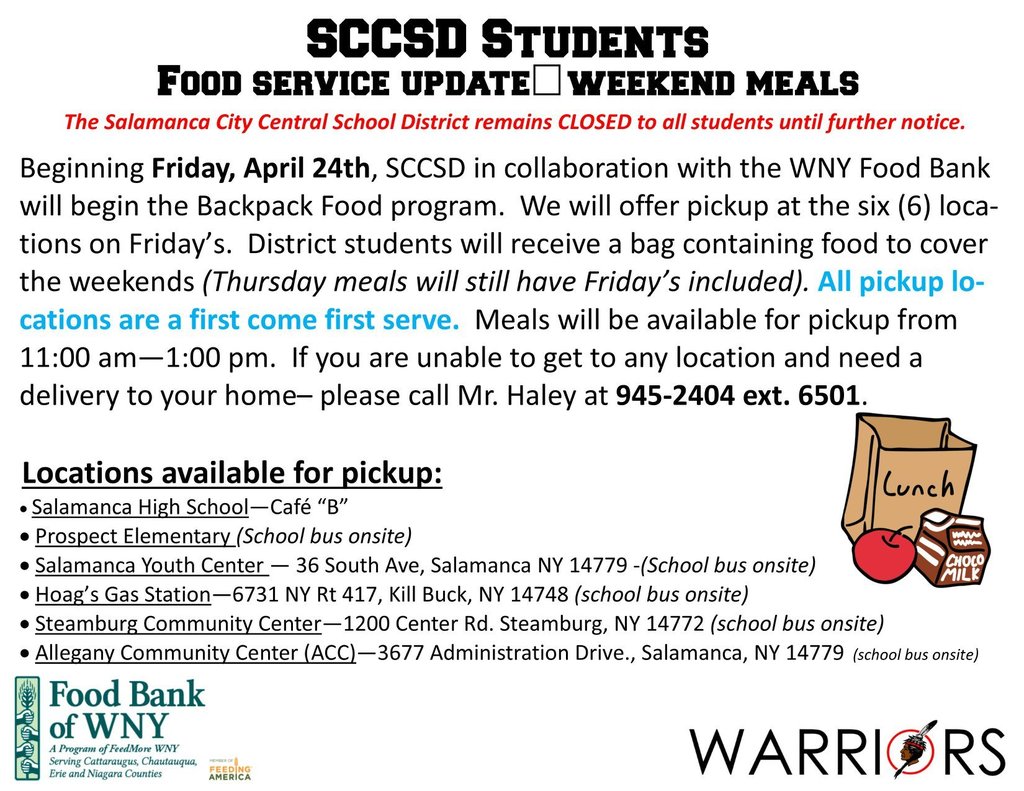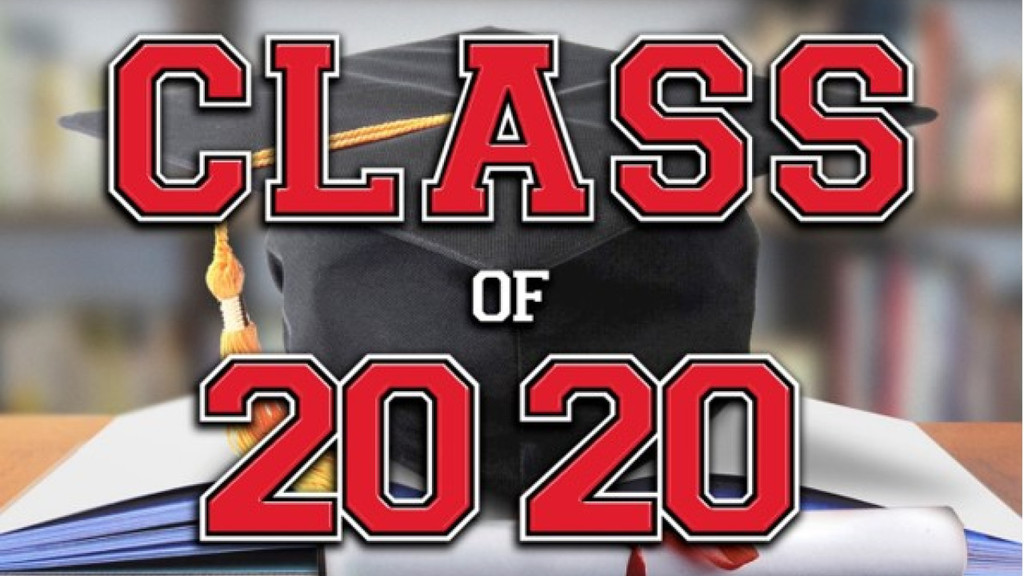 Effective Monday, March 16, the Seneca Intermediate parking lot (off Fern Ave.) will be inaccessible due to construction of the new parking lot. This will be in effect for the remainder of the school year:
http://ow.ly/OcOV50yJV6I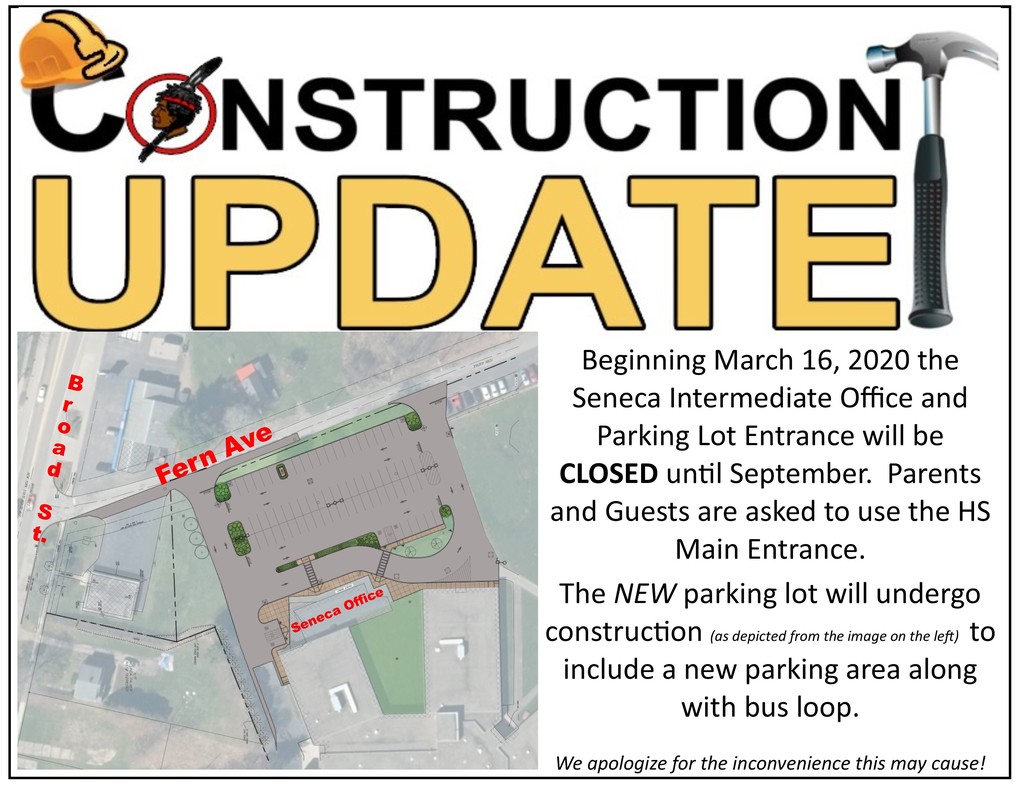 Any student in grades 6-11 (7-12 next year) interested in playing football this fall should attend a 3:05 p.m. meeting today in the LGI.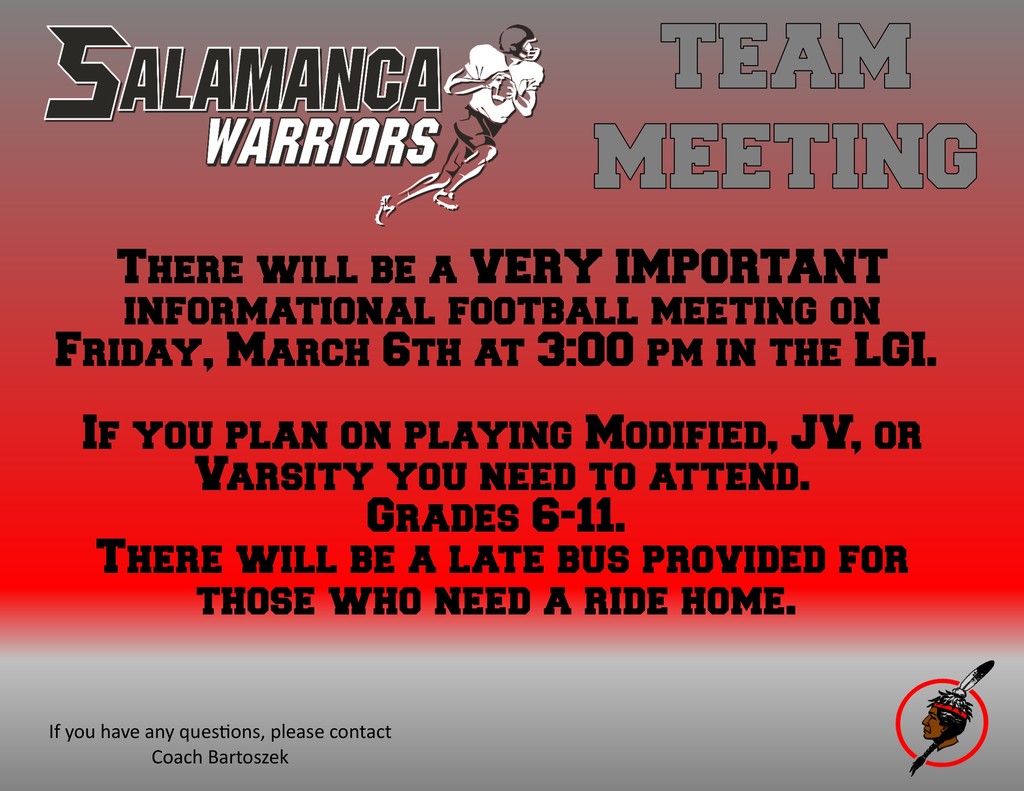 Our Prospect Elementary Literacy Specialists held their first Books and Blankets Family Literacy Night on Tuesday. What better way to read a good book than curl up with your family and a blanket.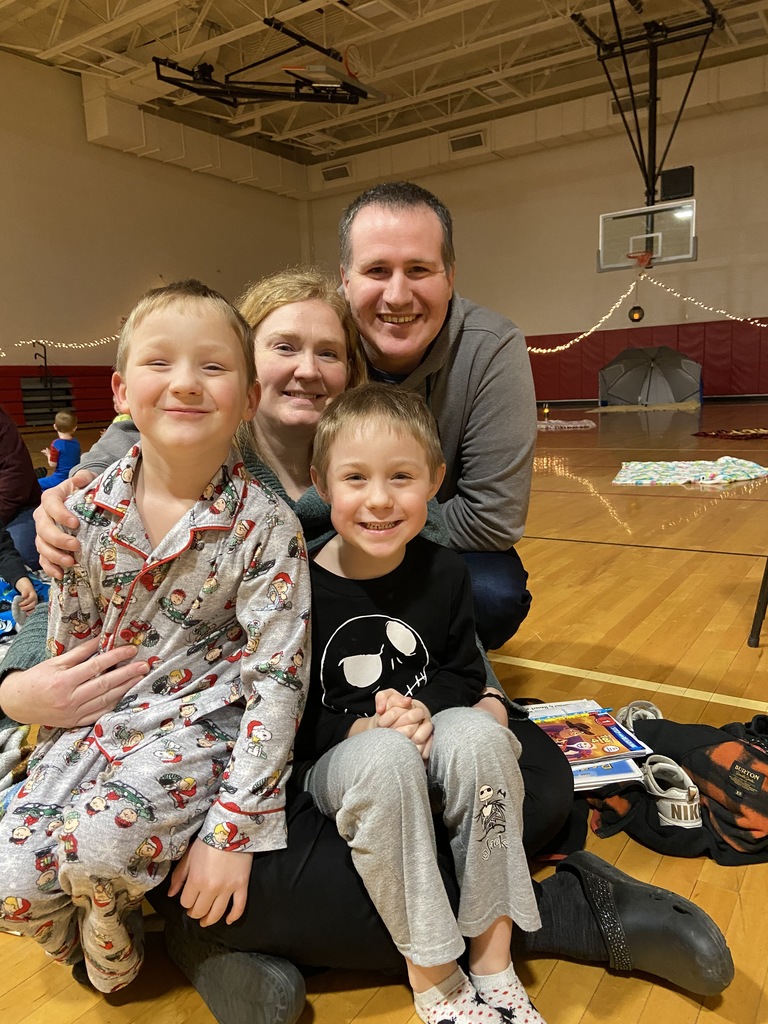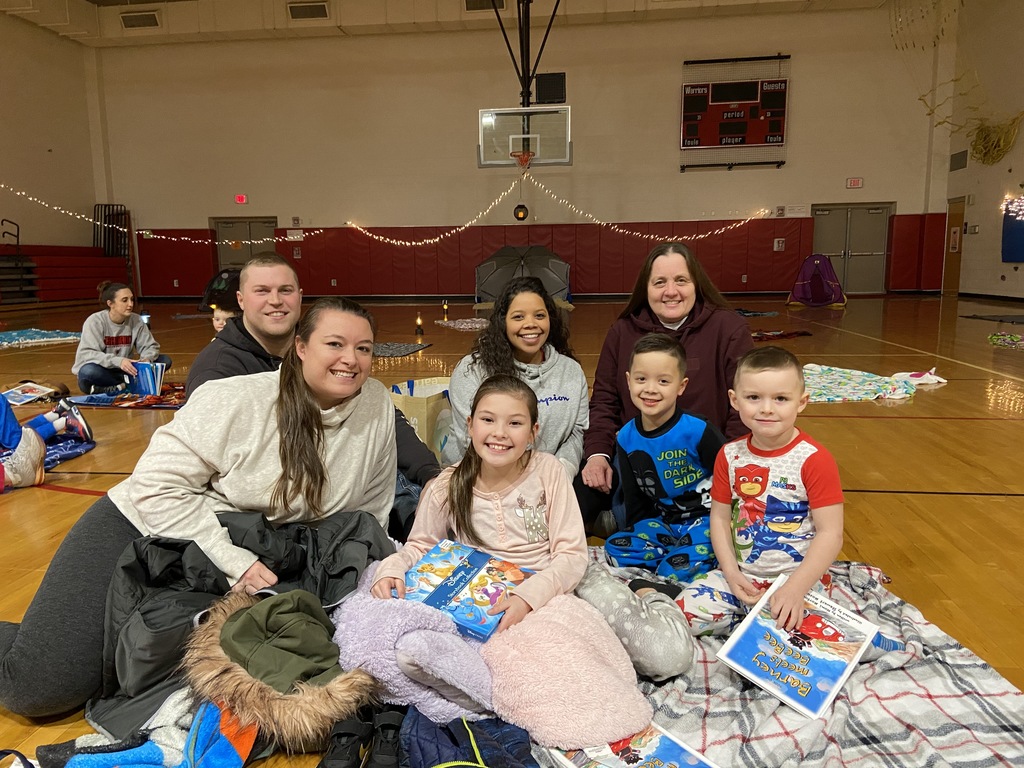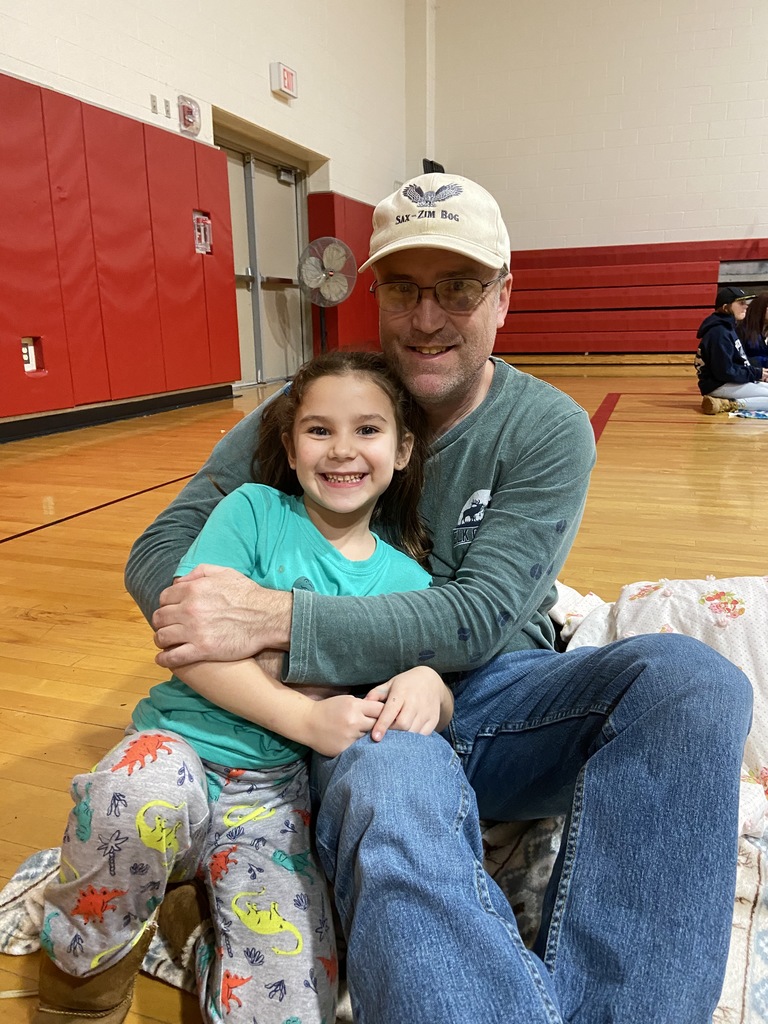 With the cancellation of school last week, the All Chorus concert has been scheduled for 6 p.m. TOMORROW!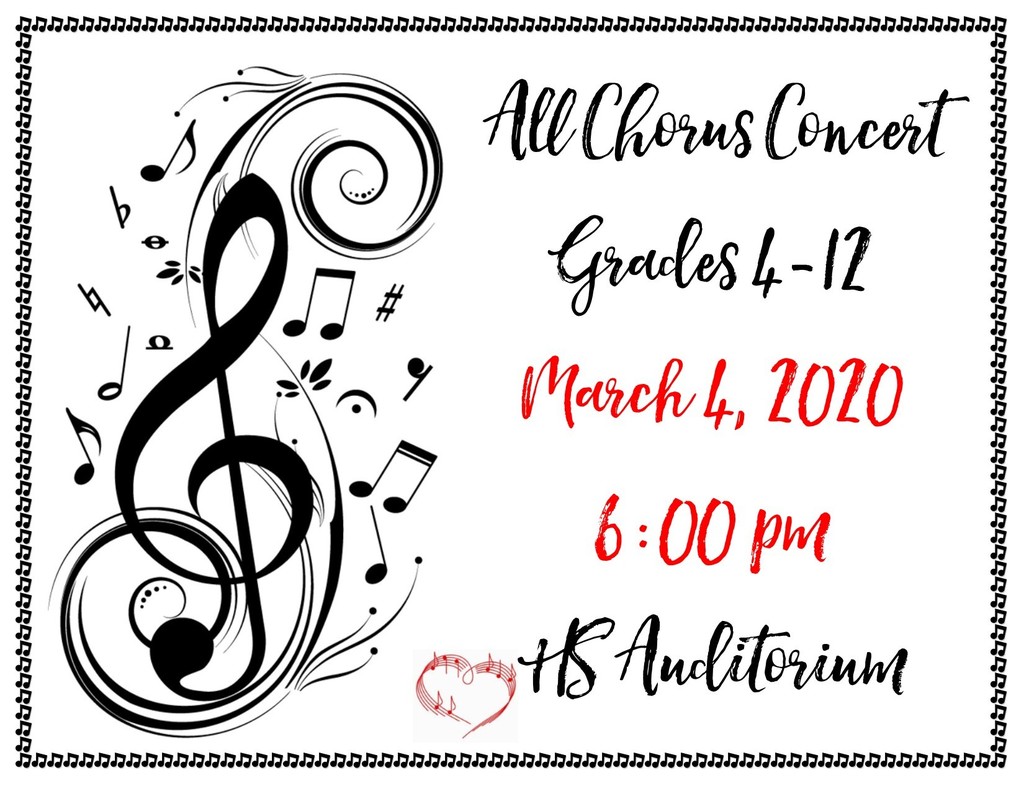 Our Board of Education meeting originally scheduled for TOMORROW at 5:30 p.m. has been changed to start at 3:30 p.m. The meeting will be held in the High School Large Group Instruction Room. #SCCSDWarriors

We're hosting a @RedCross blood drive from 9 a.m. to 2 p.m. that is open to the public. Stop into the high school at your convenience!


The pool is OPEN tomorrow! Come down, swim a couple laps, and bring the kids from 9 a.m. to 2 p.m.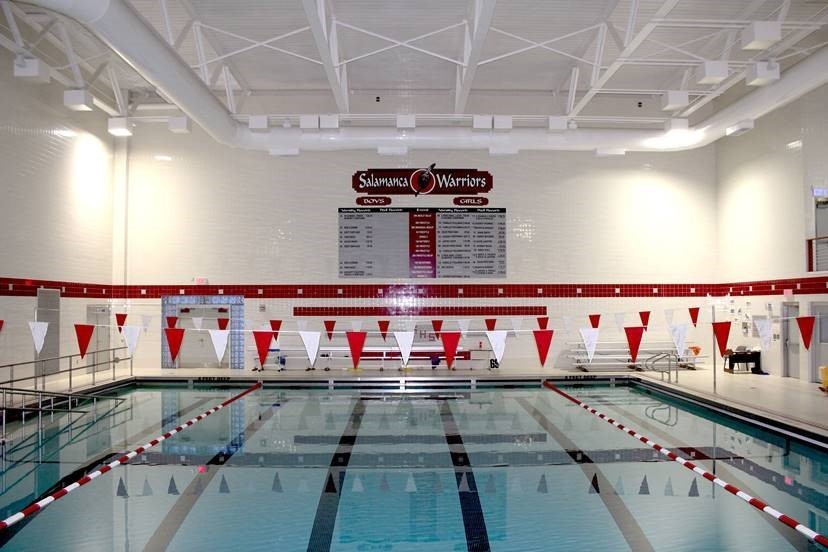 Parent Athlete Meeting 6 p.m. Wednesday at LGI! Any student in grades 7-12 playing a spring sport and has NOT attended a parent-athlete meeting this school year MUST attend this meeting in order to participate in a spring sport.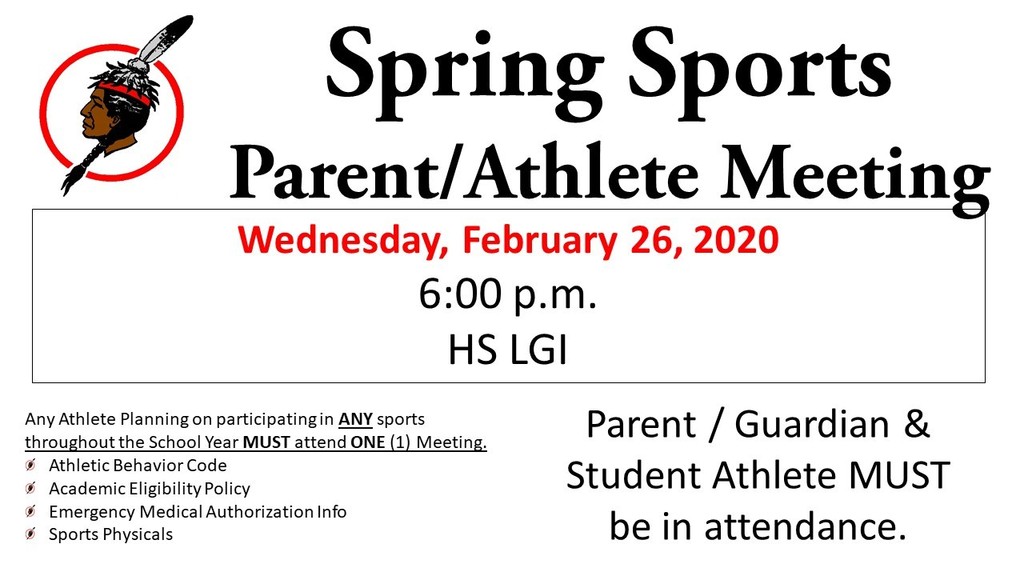 Our February Powwow newsletter is here! Take a look at all the news, events and other great things happening in our school district ➡️
http://ow.ly/Sc2s50ysqbQ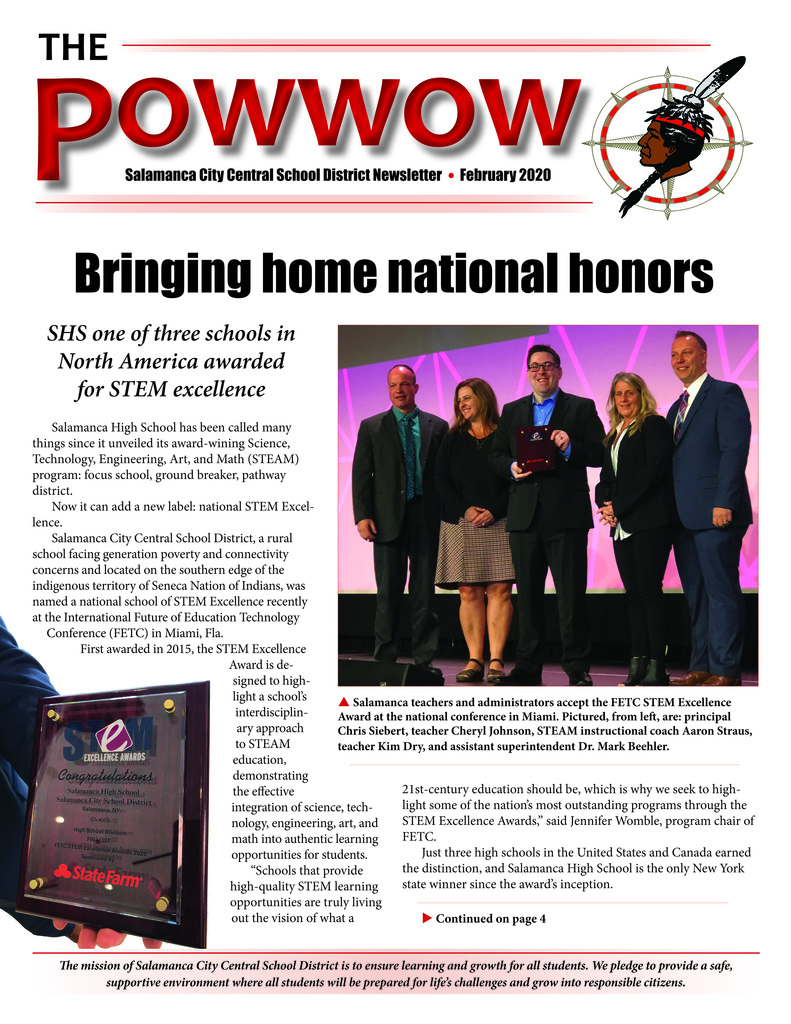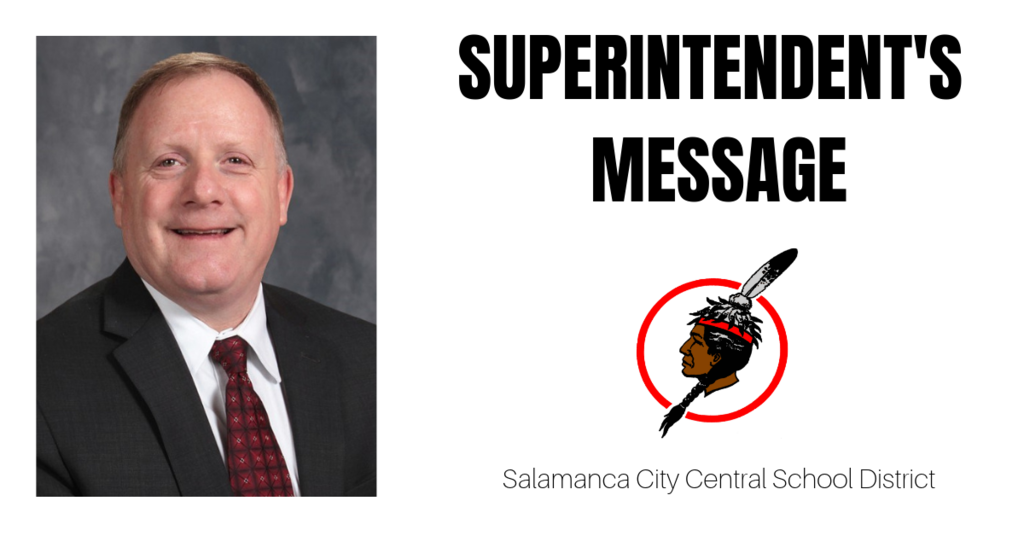 Come Join the Middle School Warriors FREE Flag Football! Each athlete will receive a FREE game jersey, guaranteed 4 games and be invited to play in a regional tournament. Register online:
http://ow.ly/z6RY50ymIzZ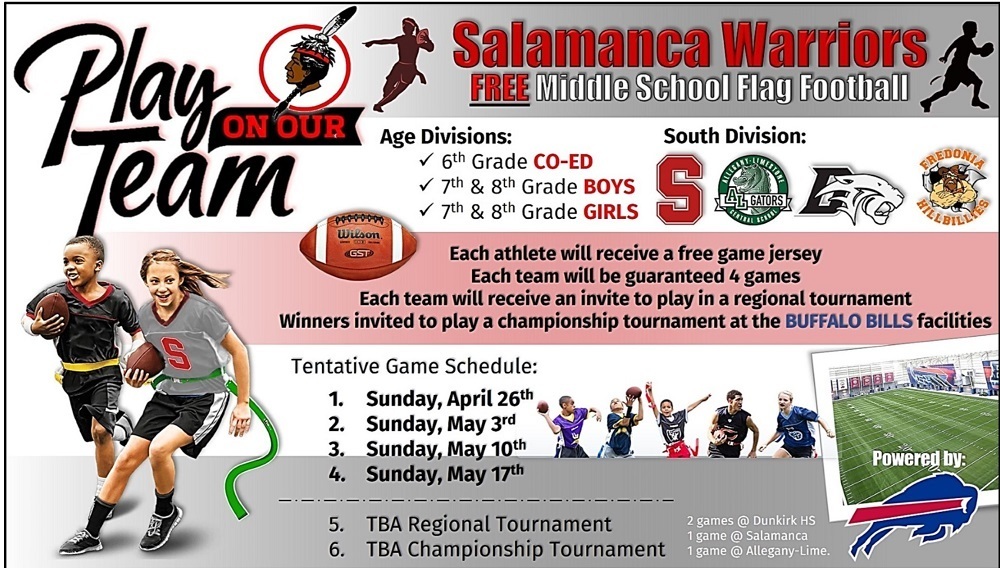 Congrats to juniors Alex Seekins and Madison Braker for being selected as our Girls State representatives. Pictured, from left, are: Seekins, Braker, participant Reighlyn Bosely and alternates Ashlyn Newark and Brooke Kettle. Not pictured is participant Marla Newark.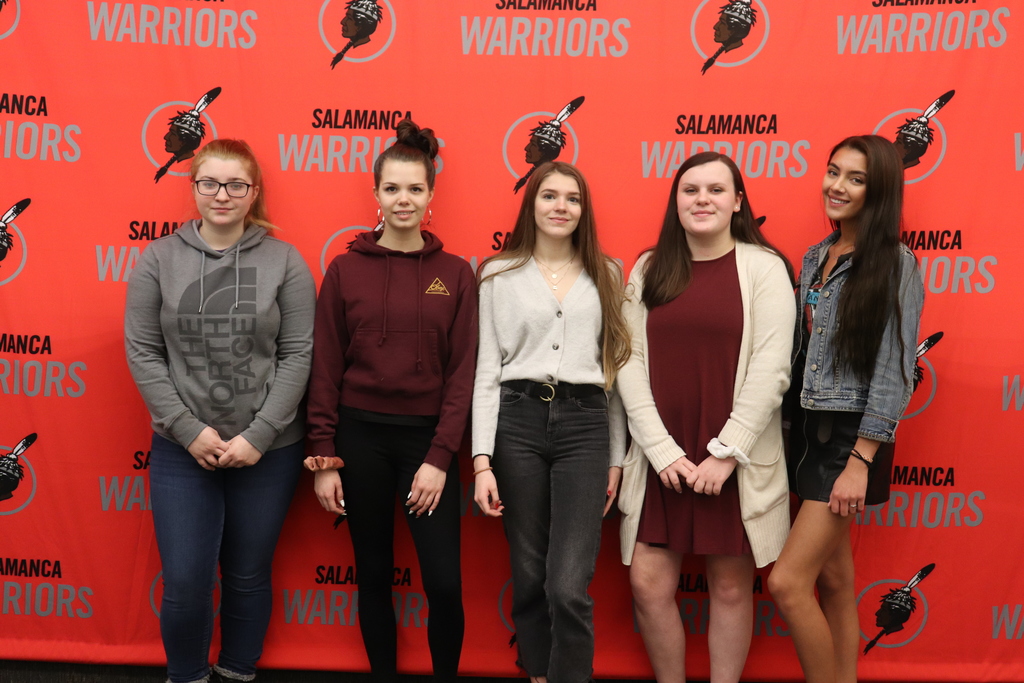 The Salamanca Drama Club presents Wizard of Oz - The Musical ! Shows are Thursday & Friday at 7 p.m. and Saturday, at 2 p.m. in the High School Auditorium. Tickets are $7 and can be purchased at the door.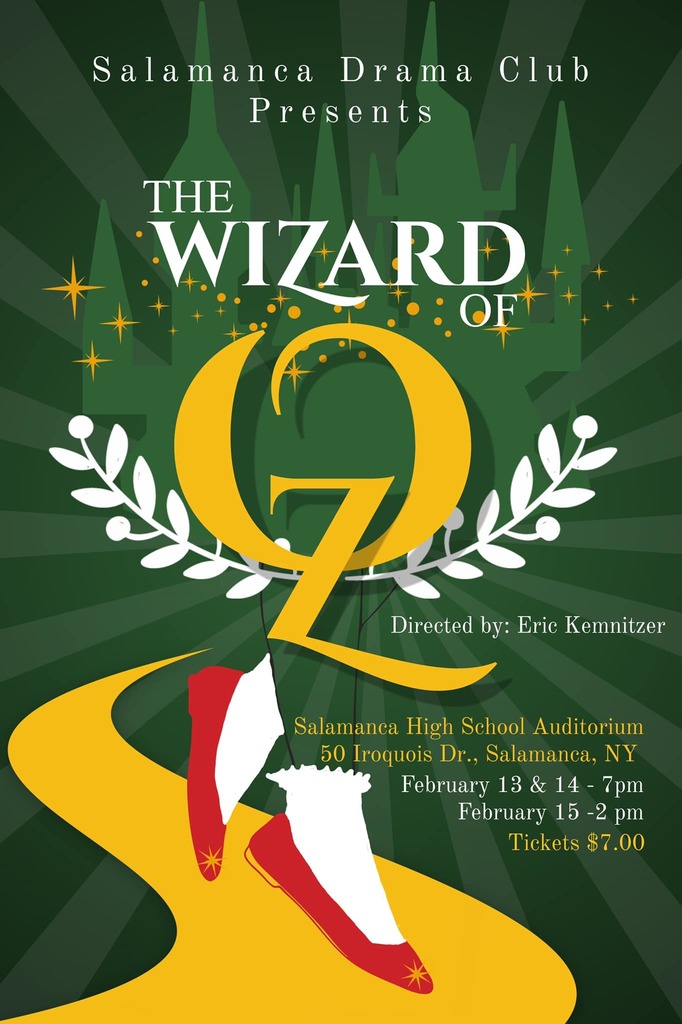 The Salamanca Drama Club presents the Wizard of Oz February 13-15 at the high school auditorium! Shows on Thursday, February 13 and Friday, February 14 start at 7 p.m. The Saturday showing on February 15 begins at 2 p.m. Tickets are $7 at the door.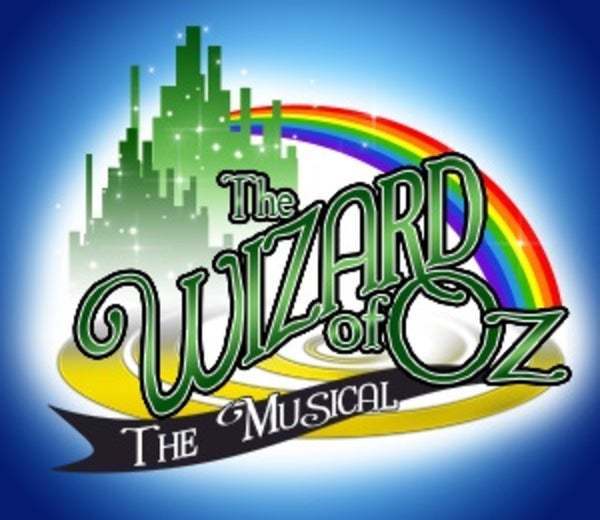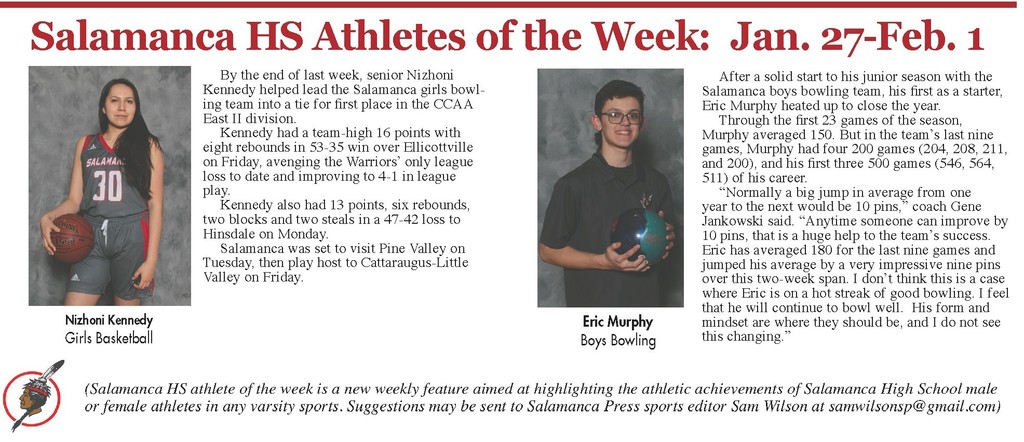 Congrats to our Aly Hill on signing a letter of intent to play soccer at California University (PA).📸 Back row: Chris Siebert - HS Principal, Tonia Sibilio - School Counselor, Rich Morton - Athletic Director. Front row: Michelle Hill, mother, Aly, Donnie Hill, father.

High School and Seneca Intermediate 2nd Quarter report cards have been mailed out. Did you know you can view report cards, attendance, and classroom grades LIVE online through the PowerSchool Portal? Visit
www.salamancany.org/PowerSchool
.