2019-2020 SALAMANCA WARRIORS
Varsity Wrestling
Head Coach:
Mr. Keith W. Jones
(716)945-2000 ext. 6435
Assistant Coach:
Anthony Ellis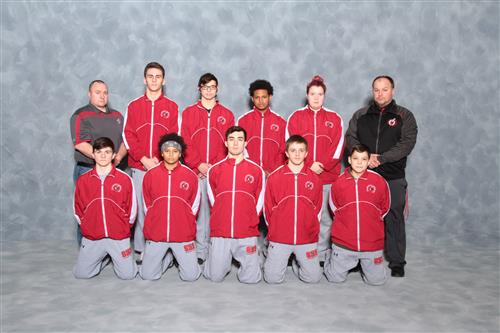 Wrestling News

This will be Coach Keith Jones 2nd year at the helm as the Salamanca Warriors Varsity Wrestling Coach. Coach Anthony Ellis will be moving into the Varsity Assistant Coaching position. Students if you have not yet signed up for wrestling you can sign up with Coach Jones or with Mr. Morton in the Athletic Directors office. The first Varsity practice will be Monday, November 5th. We will meet in the Auxillary gymnasium.

Attached to this page is the varsity wrestling schedule. You can see it above or below this section by clicking on the Salamanca Varsity Wrestling Schedule link. Some other important dates include
-First day of Practice Nov. 5th
-Weight Certifications Thursday, November 15th at Olean High School. Wrestlers will take a bus with the coaches to certifications at 4:15pm.
Salamancas last New York State Championships place winner (2013) 4th Place Dusty Lewis!

Dusty Lewis went to the State Tournament in 2013 as a wild card and finished fourth overall. Who will become Salamancas next State Representative, placer, or NYS Champion. Below are photos from the tournament.

[ModuleInstance->Description]

You need at least version 7 of Flash player. Download latest version here!