Michala Redeye
Native American Services Program Coordinator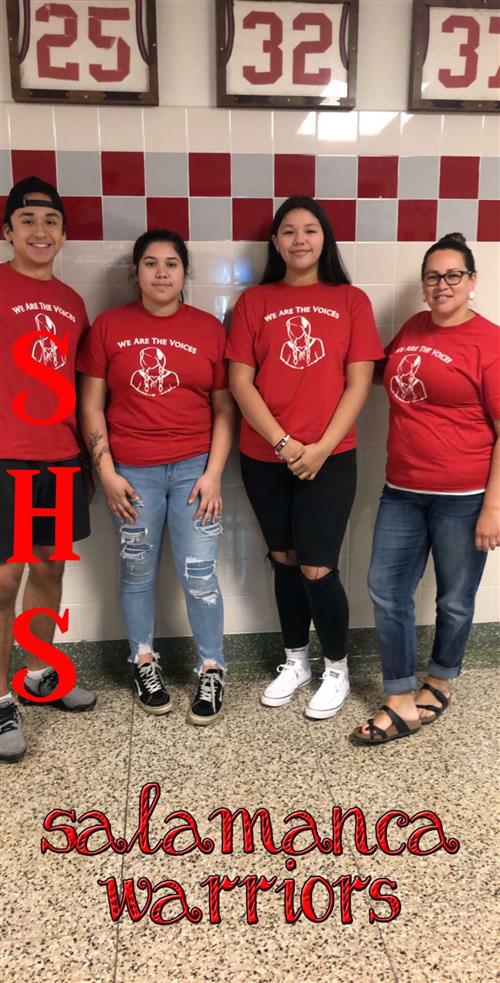 Nya:weh Sge:no' ~ I am thankful you are well!
My name is Michala Redeye, I am the TOSA (Teacher On Special Assignment) Native American Program Coordinator Pre-k - 12. I am new to this position but have been a part of the SCCSD family. I previously taught Seneca language & culture at Seneca Elementary 2005-2012. I am very excited to be back and in this new position. I was born and raised in Salamanca and am an SHS Alumna. I live in Salamanca with my family and my children attend SCCSD. I truly enjoy being a part of the SCCSD family and working so closely with the Seneca Nation along with many other agencies.
Salamanca is a unique place with much diversity. It is the only U.S. city on an Indian Reservation and is home to the Seneca Nation ~ Allegany Territory. SCCSD has a high Native American population with many tribes represented here from the Hodinosyonih (Iroquois) of New York State and Canada to the Kenaitze tribe in Alaska. In this position, I oversee the programs and services we offer our Native American students. I work with SCCSD staff and the Seneca Nation along with other outside agencies to ensure that all programs and services are meeting our students needs.
I want to make the home/school/SNI relationship stronger and we can do that together. We at SCCSD have a cohesive relationship with our staff, the SNI staff and other agencies that help serve our students. Together we can provide the tools our students need to succeed in school and in life. There are many ways to be involved, and you can contact me for more information or with any questions.
My office is in the High School office in room 4. You can reach me at 716-945-2400 (office) 716-307-5924 (cell) or at mredeye@salamancany.org