Seneca Language & Culture
As presented by Bill Crouse
We hope you enjoy these videos, and if you have any questions or would like more information, please reach out to Michala Redeye, Native American Program Coordinator, via email at mredeye@salamancany.org or at 716-307-5924.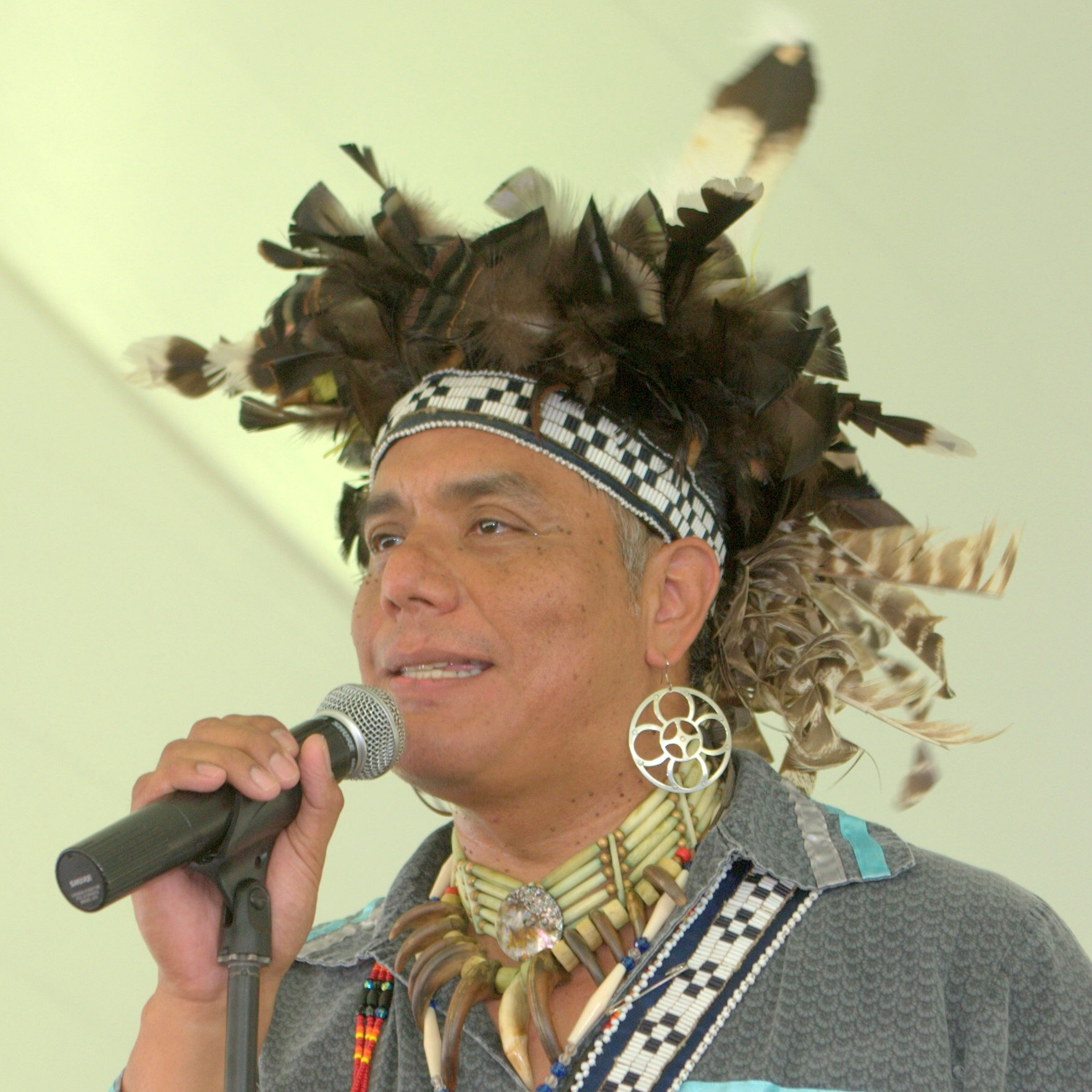 Bill Crouse
"Nya:wëh Sgë:nö'! We are please to announce that we have partnered with Bill Crouse to share Seneca Language & Culture within our District.
Bill Crouse is a member of the Hawk Clan of the Seneca Nation of Indians. He resides on the Allegany Indian Reservation. He is a Seneca speaker, singer, dancer, storyteller and visual artist. His life's work has been the preservation of the Seneca Culture. He is one of the Leaders of the Coldspring Longhouse as a Faithkeeper. Bill had previously taught Seneca Language & Cutlure at Salamanca Middle School and has performed and presented all over the country and international.
At Salamanca City Central School District, we offer Seneca Language & Culture to our students, Pre-K through 12th grade, Indigenous Studies (9th & 10th grades) and Seneca History (11th & 12th grades). We are located on the Allegany Territory, Ohi:yo', of the Seneca Nation and we are fortunate to have so many amazing resources all around us, like Bill.
Peacemaker Story - Eight Part Vidoes
Process and Decision Making in Hodinöhšyonih (Iroquois) Grand Council
Onondaga clan mother Andrea Cooke of the Deer Clan describes how the Grand Council of the Hodinöhšyonih works. The Grand Council is still active and is the central government of the confederation of six tribes of the Hodinöhšyonih(Seneca, Cayuga, Onondaga, Oneida, Mohawk, and Tuscarora). The exact date of the formation and joining of the nations is unknown and said to be time immemorial, making it one of the first and longest lasting participatory democracies in the world. Further, the United States through Benjamin Franklin consulted the Hodinöhšyonih on the structure of democratic government when they were trying to form their own democracy. The process described makes sure that all people have a voice which is the foundation of all democratic societies.