January Kiwanis Terrific Kids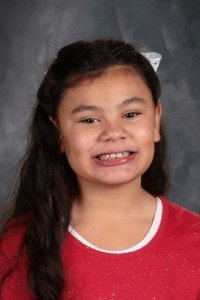 Let's extend the season of giving and care by celebrating the little things our children do that add up to something BIG-a future adult who understands the meaning of respect, responsibility, and civic duty. Alayna Sturtevant from Mrs. Kloss's class is her mom's best helper at their home daycare. Alayna is quick to help when one of the other children is in need. She is the first to volunteer without being asked whether it is to hold the door, feed a baby, or play with someone who needs a friend. When it's just family time, she will help mom with dishes and laundry among other things. Furthermore, she will continue to help her little brother by getting his toothbrush ready or assisting him in cleaning up his mess.
---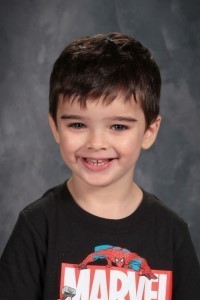 Similarly, Mason Zeth from Ms. Borowiak's class likes to help take care of his baby sister. Even as little sis continuously throws her toys, he will gather them back up for her. He tries to make her feel better when she is crying. In addition, Mason loves to learn. Mom says he is always asking to do school work. He enjoys it so much that they had to go to the store to buy an activity book for extra work. His enthusiasm extends to zooming with his class. It is true that it's the little everyday activities that begin to shape our children, and these two are growing into thoughtful and responsible leaders! Keep up the good work!